Like the Italians, the Brits have been perfecting the barbershop tradition for hundreds of years. They nailed the whole gentleman thing as much through regular visits to their local genteel haircutters as to the legendary bespoke suit spot, Savile Row.
Neville is a relatively new-fangled version of the heritage English chop shops as the in-house barbershop for Soho House. And really besides maybe Nigel, Neville is the most British-y British guy's name the private club could probably have picked in order to highlight their authenticity. After Soho House was exported to the States, the barbershop also landed in its Chicago club. Although, the Windy City is the only location you can pop into sans semi-pricey membership, the two other Soho House locations in the US (Miami and New York) feature Neville products.
Even if you have no plans to stop by Neville anytime soon for a shave and a haircut, you can avail yourself of its collection of shaving accoutrements, along with a grooming line that includes formulas for hair, body and face. And finally, after shearing countless heads of hair, the barbershop is launching something it knows a lot about, styling products. Like its existing collection, this category is tightly edited to make navigating it as easy as humanly possible. Developed with Master Barber, Tom Harrigan, the trio of essentials is really all you'll ever need regardless of hair type or cut.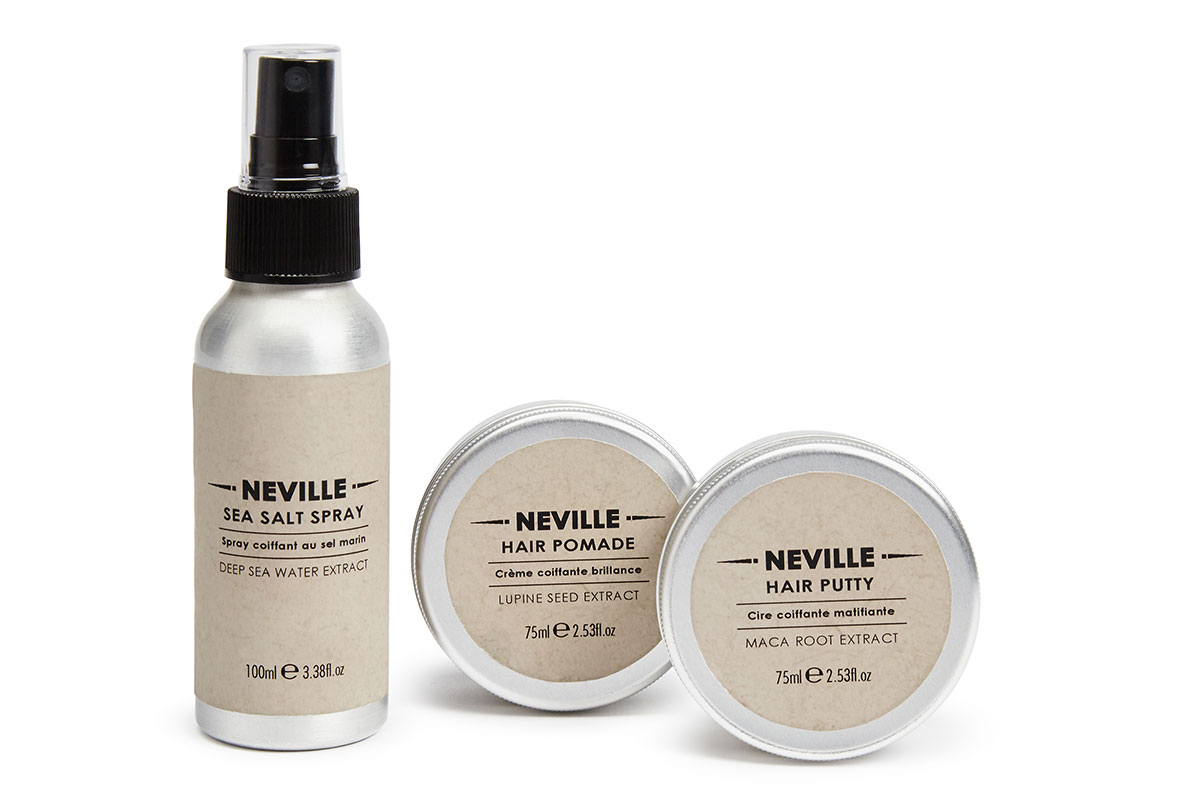 For longer cuts and wavy or curly textures, Harrigan has developed Sea Salt Spray, a texturizing formula that includes Deep Sea Water ($17) to get that just-surfed messiness, but also has peptides to ensure hair doesn't feel like hay. Shorter hair can use Hair Putty ($19) to achieve the desired hold, while defeating dandruff with Artichoke Extract and accelerating growth with Maca Extract. And anyone who likes a slicker style, like a pompadour, but despises greasiness, will gravitate towards the water-based Hair Pomade ($19), which also contains the flake-fighting Maca. We say cheers to these simple stylers.