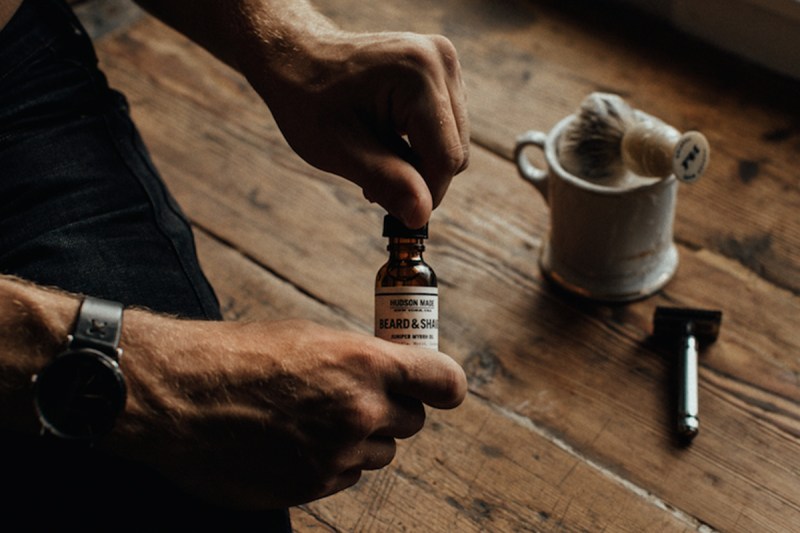 As a gentleman, maintaining your manliness requires more than just a quick shave and a shower — though not much more. Unless you're a meticulous manscaper, there are really only three areas you need to worry about: Your beard, your bathing, and your body odor. Fortunately, Hudson Made has solutions for all three. With shaving soaps, beard oils, and body washes made with men in mind, you can take your grooming to new heights without straying from the basics. So, to bring you a chance to try out Hudson Made's grooming solutions, we're giving away some of our favorite Hudson Made stuff to a few lucky winners.
What are We Giving Away?
We are giving away four different grooming packages to four lucky winners. There's only one grand prize up for grabs, however, so good luck and check out all the prizes below.
Grand Prize – $297 Value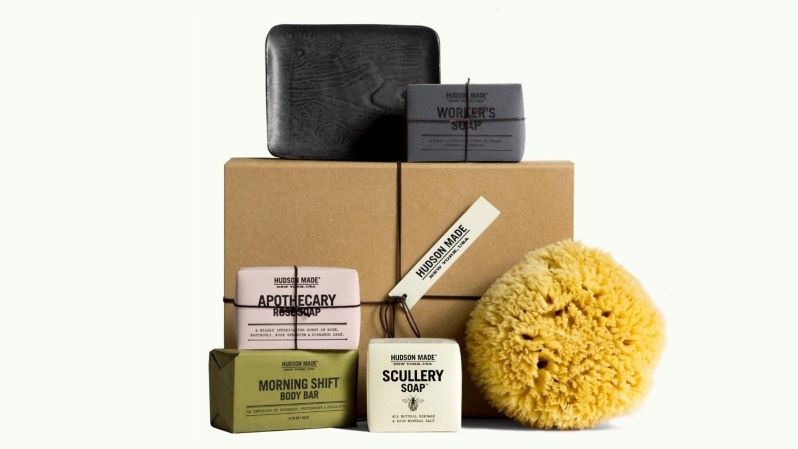 If you're looking for the ultimate grooming package, look no further. This grand prize offers a wide variety of soaps, oils, and shaving products. Do you like high quality waxed cotton twill? Of course you do, who doesn't? You'll be happy to hear this prize even comes with a dopp kit made of that rugged material. Here's a full list of what's included:
Second Prize – $80.50 Value
Though not quite as flashy as the grand prize, this package is packed with great smelling beard products that can definitely compete. If you don't have a beard, you better start growing one! With oils and soaps smelling of cedar, patchouli, and other robust scents, how could anyone resist your well-groomed whiskers? Here's a full list of what's included:
Third Prize – $74 value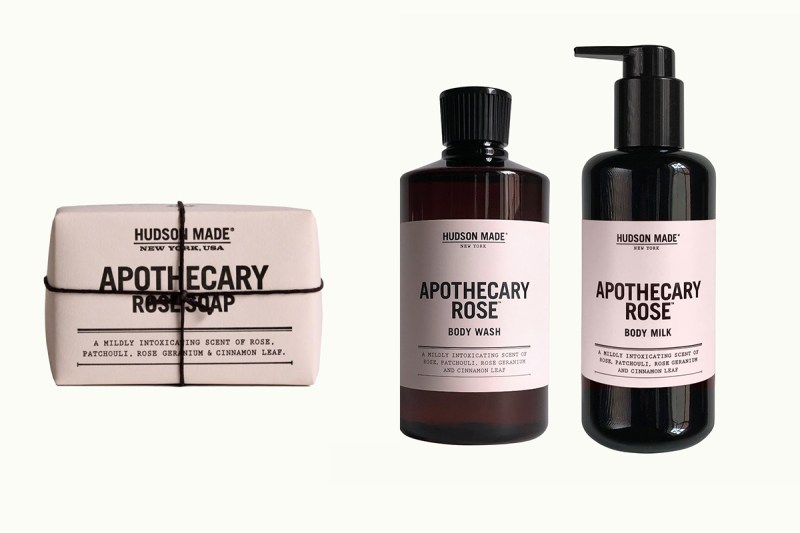 Do you remember the days when you would walk by your local apothecary and smell that alluring aroma of roses? Probably not, but the Apothecary Rose line from Hudson Made is a soothing combination of rose, patchouli, geranium, and cinnamon that will have you wanting to smell yourself more than you probably should. Here's a full list of what's included:
Fourth Prize – $74 Value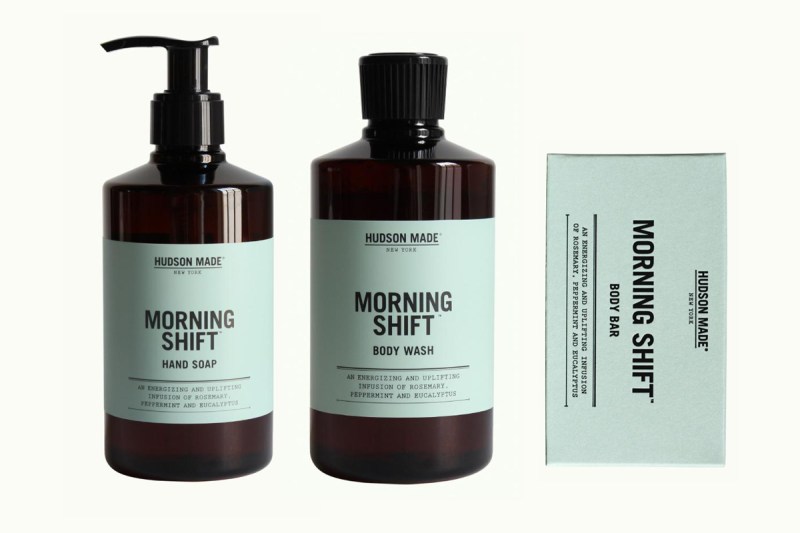 Fourth prize is a lot like third prize, but from an entirely different collection. Morning Shift products offer an invigorating infusion of rosemary, peppermint, and eucalyptus. If you're looking for an extra pick-me up in the morning, you don't need coffee, you just need these soaps. Here's a full list of everything included:
Whether you're a man of taste, a man without taste, or a woman with a taste for men's grooming products, you can enter below for a chance to win. Good luck!
Editors' Recommendations