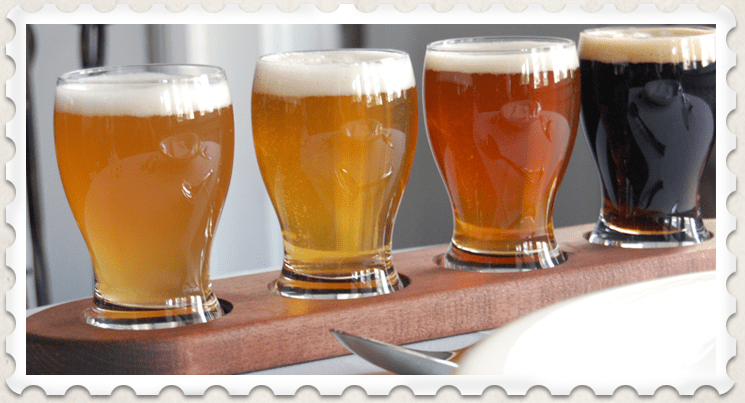 If you've ever been to a brewery, chances are you've handled a tasting glass. Ranging from four to six ounces, typically, these glass cups are great for tasting a beer without having to commit to a full pint. Brendan Sweeney, CEO of Beer Flight, saw this while working as a bartender and decided to capitalize on it.
When he started Beer Flight five years ago, he had one goal in mind: providing high-quality glassware and accessories for tasting beer. Currently, Beer Flight offers three styles of five-ounce tasting glass—straight, pub, and pilsner style—and two styles of paddle. Each paddle can hold four glasses. The Oak paddles, Sweeney pointed out, are handcrafted by an artisan in Charleston, South Carolina, where the company is based.
Related: 3 Floyds Wins Halloween
But why bother, you may be asking? Why should you make sure you're home bar is equipped with these paddles and glasses? 
I'm glad you asked.
They look good with and without beer in them: A simple fact, sure, but this barware will make your home bar look classier. Use them to entertain, then take in their glassy glory as they sit silently waiting for their next pour of craft beer.
Tasting new beers with friends is an awesome way to spend a night: the anthropologist Mary Douglas said that drinks were one of the key ways we as humans formed friendships. We use drinks to get to know people. What better way to get to know people than working your way through every IPA your local liquor store has?

They're multipurpose: sure, they're meant to hold beer, but what about when a pretty woman comes over? What if she could care less about the newest Stone beer that you got? In that case, drop a tealight in these and set the mood for a night of romancing. Just don't forget to clean them out before you use them next.
Editors' Recommendations