Chocolate. Flowers. A sappy card. These are the easy tropes that linger in the wings every Valentine's Day. Just in case nothing else comes to mind or boldly presents itself in advance, these are the intrepid last minute standbys.
Thanks to these items, you can safely add beer to that list of easy-to-acquire but also beloved Valentine's Day gifts. Whether you theme a six pack of sweet, dark chocolate stouts or light and effervescent French saisons, make sure that the delivery is seasonally appropriate with these gift packages.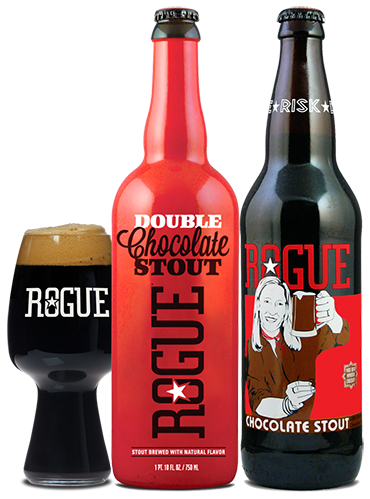 Beer Greetings sells through its website, Amazon and at select retailers. The company specializes in bright, graphic, six-pack cardboard beer holders with an attached greeting card. It's the perfect way to gift beer for a birthday, a special thank you, or even Valentine's Day. The new "Six Ways to Say I Love You" option is the craft beer nerd's version of Cupid's bow and arrow.
As for what to put in your special friend's six-pack, always go with what they love to drink. But, if you're not sure about their favorites, or if they're the type who loves to try something new, go for a mix of sweet (Funky Buddha's Nib Smuggler Chocolate Milk Porter), spicy (Prairie Artisan Ale's Bomb! imperial stout with ancho peppers), fruity (Fruli strawberry Belgian ale) and bubbly (Boulevard's Tank 7 Farmhouse Ale).
If gifting a big bottle to share is more your style, Rogue's Chocolate Stout and Double Chocolate Stout make for a formidable side-by-side tasting experience and also look impressive in 22-ounce decorative bottles. Both beers use Rogue's Shakespeare Oatmeal Stout as the base, with a heaping dose of Dutch chocolate thrown into the mix. The Double Chocolate amps up everything with even more oat, chocolate, and honey flavors coming to the fore.
But, as delightful as bottles and cans can be, sometimes nothing beats a good draft beer. Whether it's from the neighborhood brewery or it's been shipped across the ocean, giving the gift of draft is possible thanks to craft beer's growing growler culture. Gifting an engraved growler for Valentine's Day let's you put your personal message of love right there for the world to see. Etching Expressions will work with you to develop custom artwork and create a reusable expression of devotion with prices starting at $85.
Chocolate. Flowers. A sappy card. Or beer. The choice is yours. Valentine's Day only happens once a year, so make the right choice.
Editors' Recommendations