Ever looked up at the clouds and wondered what they tasted like? It's okay to admit, especially if the clouds were shaped like tacos or a delicious barbecue sandwich — we've been there too. While physically consuming a cloud may be out of the realm of possibility, a new vodka from South Carolina is allowing you to get a taste of the clouds in liquid form.
Aermoor Vodka, crafted by Hilton Head Distillery (located exactly where you think it is), uses water harvested from the clouds and atmosphere to create an 80-proof vodka that will give eager drinkers a chance to explore what the sky tastes like (and not sound like a crazy person if you say the words "I'm going to drink the sky" out loud).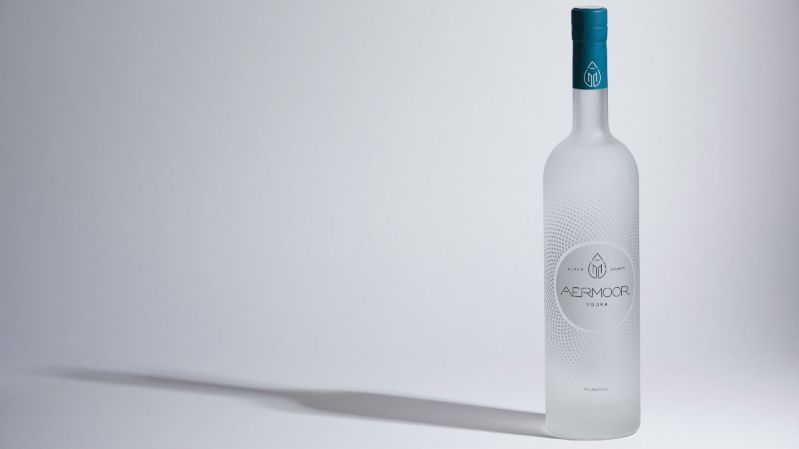 To make Aermoor, Hilton Head Distillery's proprietor Joe Fenten uses an atmospheric water generator to first, in essence, suck in the air around the distillery (which, in South Carolina, is practically dripping wet for most of the year anyway). The air then condenses on a coil and falls into a collection area. The resulting product is a pure alkaline water.
"Aermoor Vodka is a product of Hilton Head's radiant environment and we've used the finest water source there is: water sourced directly from the atmosphere. The result is crisp and delicious vodka that will appeal to everyone," Fenten says.
Aermoor is made from fresh molasses and distilled forty-nine times before being proofed down with the cloud water. (Note: This indicates the amount of plates that a spirit goes through in the column, not the number of times the spirit is run through the whole cycle).
While this may be the first vodka that is created using water pulled from the clouds, this isn't the first time a vodka company has captured part of the natural environment to make a spirit. Hangar 1 Vodka, based in Alameda, California, produced a vodka — Fog Point — by capturing Northern California fog. (Fog Point, sadly, had a limited run and is sold out. For those that are of the malty persuasion, this Chilean beer is also made from fog.)
What makes Aermoor stand out is that, as long as they can keep extracting water from the clouds, they can keep making the spirit.
Produced in small batches, Aermoor is currently available only in South Carolina at select retail shops. If you want more from Hilton Head Distillery, check out this delicious espresso rum that goes great in (or in place of) your morning coffee.
Editors' Recommendations