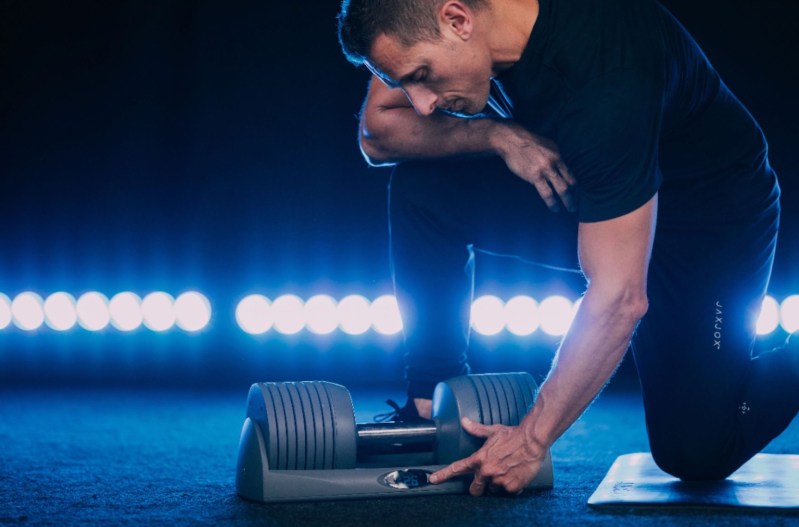 If you've been looking for the best pair of adjustable dumbbells to fit into your workout routine but you can't justify Bowflex, we've got the solution for you. Over at Best Buy, you can buy the Jaxjox Adjustable Dumbbell Pair for $200 instead of $500. Working out at an amazing discount of $300, this pair of adjustable dumbbells just became far more affordable than before. If you're slowly working your way through weights and don't want the hassle of individual dumbbells, we're here to tell you all about these.
Why you should buy the Jaxjox Adjustable Dumbbell Pair
Adjustable dumbbells frequently feature among some of the best dumbbells you can buy. Simply put, they're incredibly convenient. Anyone who has been increasing their weights steadily knows how irritating it is to have a workout space that's slowly being swamped with dumbbells that you simply don't need or rarely need any more.
By buying the Jaxjox Adjustable Dumbbell Pair, you have so many more weights at your disposal without needing to find room for more. Each dumbbell replaces 15 dumbbells and packs 100 pounds across the two. You get weight variations in six-pound increments including eight, 14, 20, 26, 32, 38, 44, and 50 pounds. That gives you plenty of flexibility with your plans. The best dumbbell workouts tend to have you using a lighter pair and a heavier pair for different intentions but at a push of a button and within seconds, you can change up the weight with this simple-to-use pair. They're highly portable and far easier to store than a set of individual weights.
These are digital dumbbells so a quick glance at the display on the side tells you what weight you've picked, so they look pretty cool. Whether you're completing a series of bicep curls or aiming to get a personal best on a tricep extension, the Jaxjox Adjustable Dumbbell Pair makes it simple to find the weight for your needs.
Ordinarily priced at $500, the Jaxjox Adjustable Dumbbell Pair are down to $200 for a limited time only at Best Buy. A substantial price cut of $300, these are sure to be in high demand among anyone who's got some great weightlifting aims in mind. Snap them up before they sell out.
Editors' Recommendations