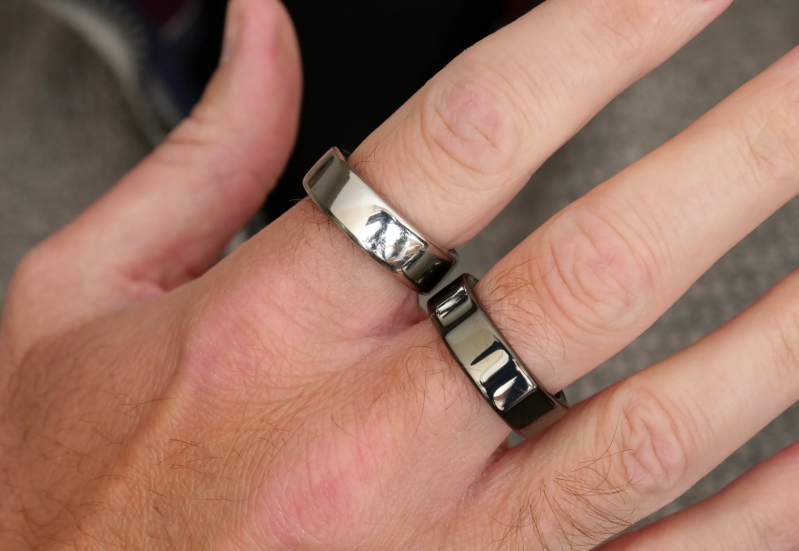 The Oura Ring is an innovative and stylish wearable device that monitors a comprehensive list of health metrics, which will allow you to stay on top of your fitness. It comes in two styles — Heritage and Horizon — and you can get one for as much as $100 off from Oura for Cyber Monday. The cheapest version, the Silver Heritage, is down to $269 from $299, while the most expensive version, the Rose Gold Horizon, is available at $449 instead of $549. If you're interested, you're going to have to hurry with your purchase because we're not sure how long the discounted prices will last.
Oura Ring Heritage — $269, was $299:
Oura Ring Horizon — $449, was $549:
Why you should buy the Oura Ring
Learn all about yourself with the Oura Ring, which we've described as the best jewelry fitness tracker. With an Oura membership, it can monitor more than 20 biometric signals from your finger, but its main purpose is to collect and analyze data from sleep. The Oura Ring will tell you how well you sleep every night using research-grade sensors that can detect if you're getting enough deep sleep, REM sleep, and light sleep, as well as how to make improvements. The smart ring can also monitor your heart rate, activity levels, and training frequency, and will show whether you're hitting your goals and if you're giving yourself enough recovery time.
The Oura Ring is very comfortable to wear with weights of 4 grams to 6 grams across the various models, and you'll rarely have to take it off because its battery can last up to seven days on a single charge. You'll also get access to Oura Circles, through which you can join the communities built by people who are using the Oura Ring.
The Oura Ring is an eye-catching wearable device that's very functional, and it could be the perfect holiday gift for a loved one or even for yourself. If you think so too, then you wouldn't want to miss the Cyber Monday discounts of up to $100 from Oura, with prices ranging from $269 for the Silver Heritage, reduced from $299, to $449 for the Rose Gold Horizon, lowered from $549. The offers may expire at any moment though, so if you want to buy an Oura Ring or two (or more!) for cheaper than usual, there's no time to hesitate — choose the style and finish that you want and proceed with the purchase as soon as you can.
Oura Ring Heritage — $269, was $299:
Oura Ring Horizon — $449, was $549:
Editors' Recommendations