The world erupted in righteous anger when Cecil the Lion was killed by an American hunter in Zimbabwe. While seething, poisonous vitriol is a common way to react to tragedy, it's not very productive. As American company TOMS has demonstrated, there are much better ways to honor the memory of Cecil and prevent similar tragedies from occurring.
TOMS, founded in 2006, has made shopping into a humanitarian act. The company is perhaps best known for its "One for One" approach to business and charity; for each item they sell, they provide one token of goodwill to a person in need — whether it's a pair of shoes, a pair of glasses, or safe drinking water.
Related: Feel Good Friday: TOMS Takes Customers on a Charitable Virtual Reality Adventure
TOMS' latest altruistic adventure took them to Botswana, where TOMS Chief Animal Lover Heather Mycoskie met National Geographic conservationists Dereck and Beverly Joubert. The trip was a component of TOMS' collaboration with National Geographic's Big Cats Initiative, the goal of which is to raise awareness of the big cats' plight. See the video below.
The collaboration was already in the works when the world learned of Cecil's death, which, unfortunately, was nothing new. Over the past 75 years, Africa's lion population has declined by more than 90% — largely because of illegal hunting and habitat loss. The TOMS and Big Cats Initiative collaboration gives the public an opportunity to funnel their outrage into real help for Cecil's relatives and thousands of other African big cats.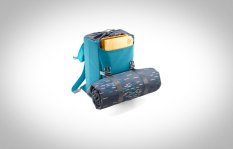 On Tuesday, September 15, TOMS launched a new line of shoes, sunglasses, and backpacks inspired by Africa's big cats. Purchasing these items for yourself or your loved ones is a great way to show your support for Cecil's kin. If you prefer a more direct approach, you can always visit the Big Cats Initiative website and donate $5.
Your donation will help keep the peace between wild cats and livestock owners, organize anti-poaching patrols, and provide education in communities near big cat habitats. The Big Cat Initiative is mostly focused on lions and cheetahs in Africa, though they also protect snow leopards and tigers in Asia.
Many of us felt shame and disgust when we learned that an American had killed Zimbabwe's beloved lion. It seems fitting for an American company and American consumers to help turn a tragedy into something good.
Click here to check out the TOMS x National Geographic "Big Cats" capsule collection.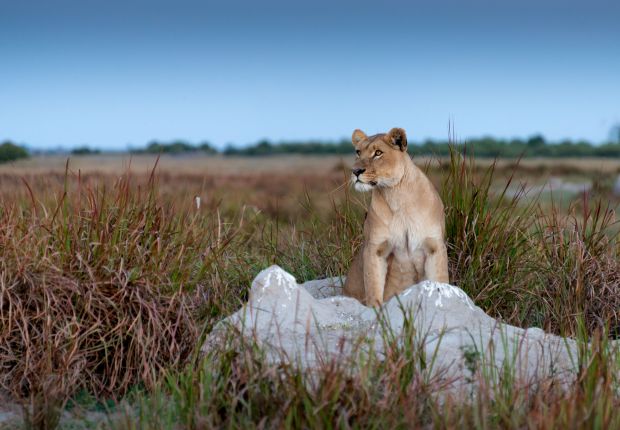 Editors' Recommendations