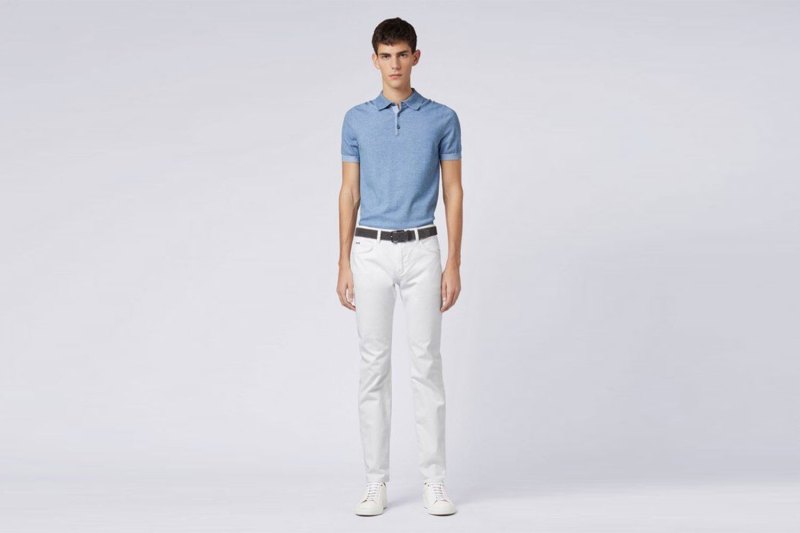 Perfectly in time for us all to get excited for Black Friday deals, Saks Fifth Avenue has a huge sale on all things Hugo Boss right now. That means you can buy suits for $200 off, polo shirts for up to $40 off, and so much more. If you love the stylings of Hugo Boss and you're looking for great men's suit deals or similar, it's worth clicking through on the button below to see what's there for yourself. However, if you need a little guidance, we're also on hand to highlight some particularly great deals to steer you towards awesome savings.
What to shop for in the Hugo Boss Saks Fifth Avenue Black Friday sale
If you want one of the best suits from Hugo Boss, consider the for $556 reduced from $795. Everyone deserves a great suit in their wardrobe. With this suit, it has a slim fit, notched lapels, welt chest pockets, along with button cuffs, and a side vent. It's fully lined and is made with responsibly sourced and certified wool. It's perfect for many situations.
If you're looking for a great hooded jacket, consider the for $416 reduced from $595. The deal is only on selected sizes but it's sure to be one of the best jackets for many people. It's crafted in padded water-repellent fabric with monogram detailing inside the collar. It's warm yet stylish too.
If you'd rather a more inexpensive treat from Hugo Boss, grab the . They're down to just $26 from $45 with plenty of designs and different sizes available. The trunks are designed in soft cotton blended with a touch of cotton and topped with regular-rise waistbands. There are plenty of other trunks on sale along with socks if you want to stock up on Hugo Boss garments for less.
Whatever you intend on buying from the Hugo Boss Saks Fifth Avenue Black Friday sale, you should check it out for yourself by hitting the button below. We've only picked out a few options here and there are dozens of different products on sale. You're sure to be happy with what's out there so take a look for yourself before the sale ends soon.
Editors' Recommendations