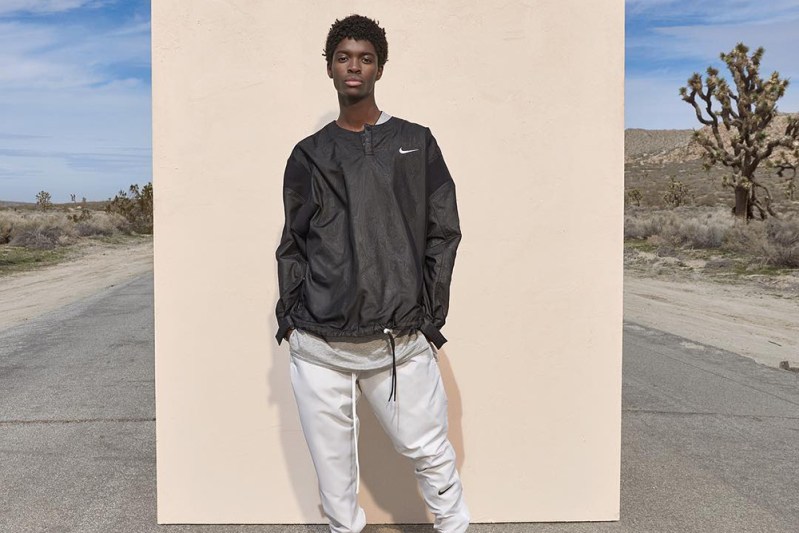 2023 marks 10 years of Fear of God, a brand with a bold name and quality clothes. Like many clothing brands, this signals that they've hit their stride, have a sustainable business model, and (most importantly) have quality clothing that people love. It also means there is no better time to get in on great deals for their best clothes, hats, and other apparel. You can do so now by tapping the button below. You'll be taken to Saks Fifth Avenue's Fear of God collection, with all featured items up to 30% off. We're not positive how long this deal will last, but the powerful colors and quality materials in these clothes mean some items are likely to rotate out as supplies wane. In other words, if you want some Fear of God in your life, but now before the deal ends.
Why you should shop Fear of God deals
Fear of God's color palette features understated beiges and tans alongside rich blacks and bright whites. Surprisingly, when put together the effect is quite striking, showing that great effects can come from humble origins. Of course, that's just the colors that are from humble origins, as the clothing uses premium fabrics from Japan and Italy.
Some items feature a light tan background with bold peachish-tan lettering. The result, which this displays wonderfully, is an almost rose gold brilliance atop the ordinary.
Other items in the sale feature instructor-disapproved coloration techniques to make the ordinary appear hidden. Look at the closely. Do you see it? There is an illusion woven into the fabric that will make everyone observant enough to notice wonder, "What is 'Eternal' to him?"
To see the entire sale, and find what pops out at you (or remains nearly hidden) go ahead and tap the button below. The items you find are currently up to 30% off as part of Saks Fifth Avenue's Fall Sale. With a seasonal name, we suspect this deal might last for awhile, but individual items are likely to rotate out as availability wanes. As a result, we recommend shopping these deals now before they leave the store.
Editors' Recommendations