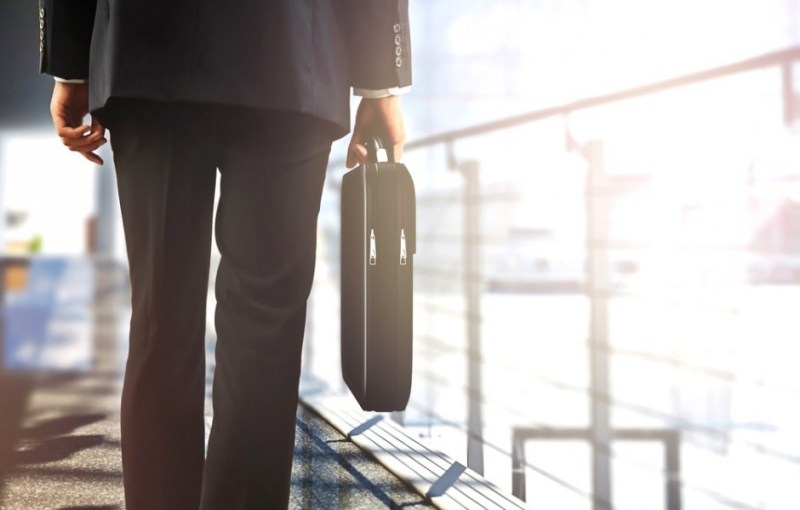 Summer is almost over. Though we may try to fight the passage of time, the rising winds, and the swelling clouds, fall draws nigh. Instead of lamenting the dying of the light, the best we can do is snap ourselves out of vacation mode and prepare for classes or work (or both, as the case may be). We thought we'd share this list of excellent products to help soothe the icy sting of reality and boost productivity.
This neat little device will change the way you take notes, either in the classroom or the boardroom. It works as a normal pen, but it also makes a digital copy of everything you write down, which you can then access from your mobile device. Never again will you lose important notes from lectures or meetings; on the down side, it will be harder for your instructor to buy the "dog ate my iPad" defense.
$169 
Whether you're in a loud dorm room or a loud workplace, these cans can serve as a classy way to stay focused on the matter at hand. The zebra wood casing gives it an attractive appearance, while the plush cups help prevent headphone fatigue. These handsome headphones are $25 off on Huckberry, and every pair boasts a unique wood grain. Also, for every pair sold, LSTN helps restore hearing to a person in need through the Starkey Hearing Foundation.
$125 
As you slip out of vacation mode and into work mode, you'll find yourself at more and more business cocktail parties, networking events, and conferences. In other words, you'll need to start whipping out those business cards again. This handsome leather case, hand-stitched in Philadelphia and made of 100% American materials, will prevent your business cards from being unceremoniously bent.
$50
Related: The Unspoken Suit Rules You Need to Know
If you're looking for something for the whole office, you might give the Smart Kapp dry erase board a closer look. In addition to behaving like a normal dry erase board, the Smart Kapp makes a sharable digital copy of everything you write or draw on it. This way, you won't have to worry about kids coming in and erasing your Q4 projections — nor do you have to worry about erasing said kids' precious drawings. It's a lot like the Neo smartpen, only it's more collaborative and designed for commercial use.
$899
Who says that all work attire has to be fancy? If you work from home, comfort is likely your number one fashion priority. Still, these pants are a bit more stylish than your typical sweatpants, and made from a blend of cotton, recycled polyester, natural rayon, and fabrics like Eco-Jersey and Eco-Fleece. You might be interested in pairing these comfortable mamma jammas with the Rocky Eco-Fleece Zip Hoody ($58) from the same company.
$46 
If you're looking for a simple, non-pretentious briefcase, you might check out this black number from Filson. It's got a sleek look to it, with plenty of straps and pockets for all your professional effects. And like any good briefcase in 2015, the Filson Original has a great spot for a laptop. It's made with oil finish tin cloth and 100% genuine bridle leather. In short, it'll do.
$265 
Many modern professionals eschew briefcases in favor of the backpacks of their school days. However, that old Scooby Doo backpack probably won't cut it in the professional environment. This sharp-looking backpack from Hex has plenty of space for everything you need — including a 15-inch laptop. If you like the look but not the style, we suggest you look at the other 16 pieces in Hex's Infinity collection, ranging from overnight travel bags to laptop sleeves to iPhone cases.  The tan waxed canvas is attractive, water-resistant, and well suited for fall.
$80
Virtually everyone has owned a pair of the original Chuck Taylors in his or her life. If you're looking to revisit the glory of Chuck Taylor All Stars, or want to check them out for the first time, allow us to suggest the updated Chuck Taylor All Star II. Purists may scoff, but the All Star II is really a pretty excellent update. Though the styling is roughly the same, the All Star II boasts more curves, more durability, and more comfort. It's a pretty cool shoe for a new school year.
$75
If you want more professional look for your feet, feast your eyes on these handsome devils. These durable boots can withstand the increase in moisture that inevitably comes with fall. The Dodgeville boot in particular has a stylish silhouette and ample ankle protection. Thorogood is an excellent company that has spent 120 years perfecting its leathercraft at its Wisconsin factory. Every boot is 100% American made.
$375
If you're looking to carry around some key pieces of technology, but would rather not haul around a bulky bag, you might check out the Mod Laptop Craft Edition from This Is Ground. This unique carrying case is extraordinarily useful, with a laptop slot, a phone slot, plus credit card slots, snap button loops, and much more. This comes discounted from Huckberry's aptly named Back to Reality Shop.
$425
Editors' Recommendations