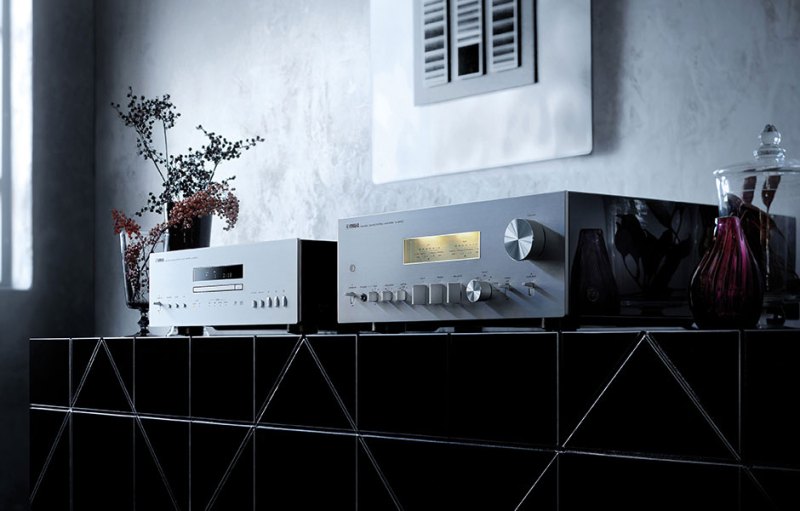 If you've been looking for an engine to drive your home stereo system that's as beautiful on the outside as it is beneath the surface, Yamaha has an answer for you. Behold the company's latest audiophile-grade integrated amplifier, the spanking-new A-S2100.
Constructed from a chassis of high-grade brushed aluminum, the unit's side panels are layered with high-gloss lacquer, bringing a touch of grand piano class to any entertainment system. To accent its classic design, the amp is also fitted with a pair of old-school VU meters, glowing warmly in the dark as an homage to the analog days of home audio's past.
Under the hood, the A-S2100 has been carefully designed with the ultimate in noise-free, high fidelity precision in mind. The unit employs powerful components, including MOSFET transistor circuitry, and a customized EI transformer with four large capacity carbon sheath capacitors, designed to create balanced stereo sound, with low impedance for a silent-but-deadly burst of power. Total output is a claimed 160 watts of power per channel, with a massive frequency response of 5Hz-100kHz.
If you're looking for something to partner with the integrated amp, Yamaha has also released a brand new CD player, the CD-S2100, which allows for hi-res playback of CD and Super Audio CD (SACD) sources, as well as employing a USB DAC (digital to analog converter) for sourcing hi-res audio files from a PC.
At $4,000, Yamaha's new A-S2100 is no bargain buy. Still, if this stylish new unit can perform at the level we've come to expect from the brand's top-shelf gear, it could make for an enticing fixture for your system, for the ears and eyes alike. The amp will be available from your authorized Yamaha dealer later this month, in both black and silver.
Editors' Recommendations