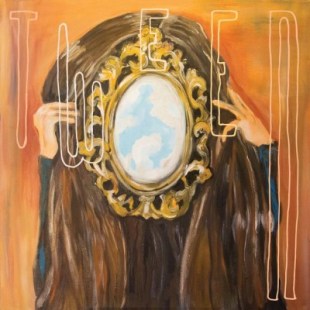 Last Thursday, Wye Oak released a collection of eight songs, titled Tween. Running roughly 35 minutes, Tween is album-length, but the band is not referring to the release as an album proper. This is not the band's follow up to Shriek. No, the collection is mostly pulled from songs recorded between 2011's Civilian and 2014's Shriek. Hence the title.
As the Wye Oak's Jenn Wasner described it to the Village Voice, "Making a record [is] similar to writing a novel. There's an overall aesthetic, and you make decisions based around wanting something cohesive. And sometimes, you have songs that are [like] short stories, that don't fit into that bigger picture. It didn't make me want to release [these songs] any less — it was just that they never found a home." The songs on Tween don't sound quite like the band's heavy and rumbling older work, but neither do they have the icy chill exhibited by Shriek. "Watching the Waiting"—the video for which Wye Oak release alongside Tween—is startlingly serene, a simple joy to hear.
Even with some of the tracks coming out of left field, listeners will hear echoes of Civilian and recognize steps toward Shriek. "Better (For Esther)" begins like a classic Wye Oak song, brooding an elegiac. It builds that way for two minutes before breaking down into a brief, almost psychedelic section.
"On Luxury," on the other hand, bears a stronger resemblance to Shriek with its synthesizers and a prominent, steady beat. Into the final quarter of the song, though, the other instruments fade away as the drumming continues on, with a set of odd, experimental sounds eventually appearing.
That outro and other elements like it are make Tween what it is. The record is not entirely cohesive, but then that is not the point. Tween documents a band moving away from what they know into new territory, and there is a beauty in experiencing that transition.
Wye Oak's Tween is out now digitally and available through Amazon, iTunes, and Merge Records' online shop.