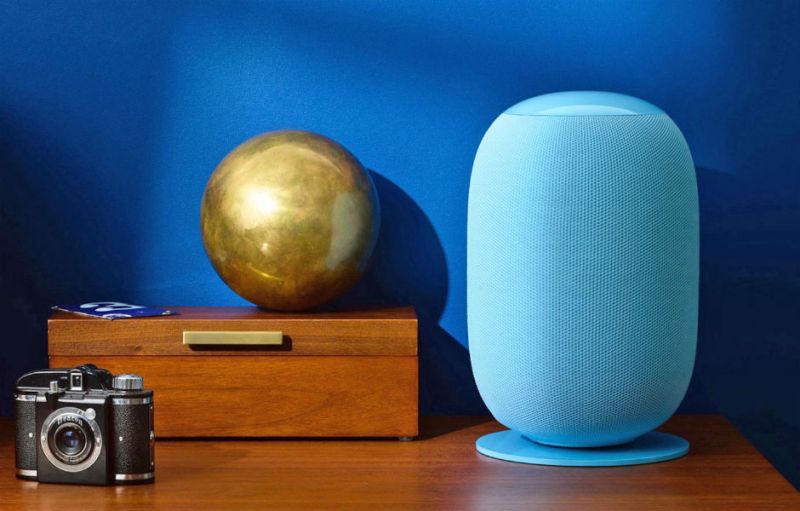 Speakers can often be clunky, unsightly and everything that we don't want sitting around our homes. But without them, there would be no music to wake us up in the morning, to entertain us at night and to keep us going in the morning. The folks at Whyd decided to take all the elements we need in a speaker and make it into an object that isn't just functional, but also worthy of decorating our homes.
"We designed Whyd not only to be beautiful and pure, but to also have a touch of human presence," says the designers. "To do that, we elevated Whyd vertically and enclosed its powerful sound with an iconic three dimensionally knitted envelope that integrates harmoniously into everyone's home."
The whole thing was conceived in the United States, right in Grand Rapids, Michigan. It was there that they figured out where to source the highest quality materials in the world, creating the highest quality cloth. You can use your voice, your finger or one of the music apps you use to play music the moment you want it. Plus, it comes in five colors — cloud white, charcoal grey, serenity blue, lemon zest and peach echo — so you can get the perfect hue that goes with your decor. It's also equipped with a subwoofer, full range drivers, a ported highpass enclosure, class D amplifiers, a high fidelity frequency response, so you're getting quality sound and design all on one. What more can you want in a speaker than one that plays crisp, clear sound while making your home a nice space?
For more information, visit whyd.com.
Editors' Recommendations