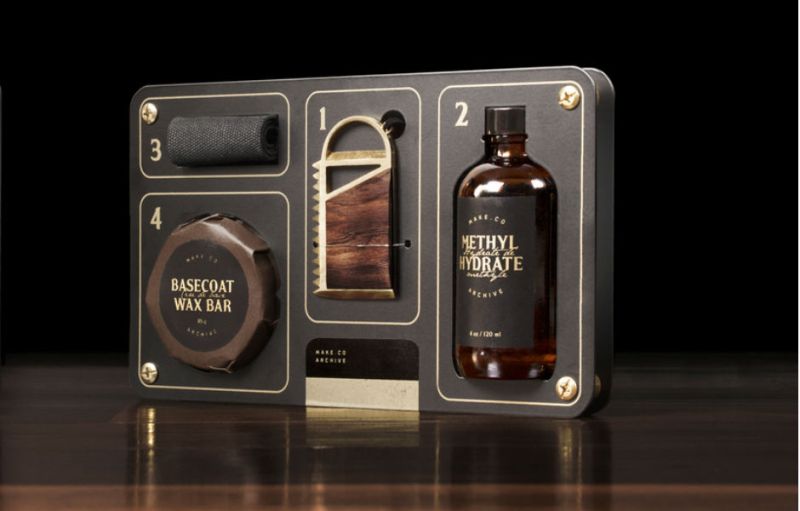 Surf boards need love and care after riding those waves. They need to be waxed and groomed just like your hair does. Well, not exactly. But anyways, we bet those of you who really love your board want to treat it with something a little special. That's why the folks at The Make Co., Archive, and Ethos came up with the newest edition of their Surf Grooming Kit collaboration that originated in 2013, the Surf Grooming Kit Noir edition.
They decided to change the packaging, encasing the goods in a powder coated steel and gold case, but don't fret, they promise that you are still getting "The most sophisticated maintenance kit for your surfboard on the market."
Inside is a waxcomb cast from bronze and inlayed with Macassar Ebony, a black cotton cloth, a bar of wax and a small bottle of methyl hydrate to clean off any residue left behind by the wax.
The waxcomb features standard comb grooves, a scraper, and a bottle opener, just in case you want to pop open a cold one after all that surfing. There's also a lanyard so you don't lose it. Attach it to your keys or your jeans so you won't forget it.
Wax your surfboard in style with the Surf Grooming Kit Noir edition, and prepare your board to catch those waves.
For more information, visit themake.co.
Editors' Recommendations