After a couple of Harley–Davidson reviews, it's time to get back to the single-bike focus for this year's riding season – which has arrived in most places. This week: the unusual but very enjoyable bikes from Royal Enfield.
Royal who? Exactly. Here's the short version of Enfield's back story:
Originally known just as "Enfield" when they were making bicycles and lawn mowers in Britain in the late late 1800s, the company soon turned its attention to motorcycles as gas engine technology matured. Following World War II, there was a slow handoff-off of tech, tooling and operations from the Brits to Enfield's Indian (as in, India) manufacturing facilities until in 1962, Royal Enfields were a 100-percent Indian product. The bike was known then, as now, as the Enfield Bullet.
And for a long time – a really long time – that's pretty much how things went. As the British bike industry evaporated into history (Royal Enfield as a British brand went away in the 1970s) and the Japanese, Italians and Germans pushed the envelope of design and performance, Royal Enfield of India continued to churn out the 1960s-era single-cylinder Bullets in basically the same form as it did… in 1962.
For customers in India, where travel technology had lagged a bit behind the rest of the world, that was just fine. The Bullet was a stout (if somewhat leaky) road machine that could withstand heaps of abuse, overloading, modification and riding conditions that would doom most other bikes. Sometimes, keeping it simple is just the right (and economically viable) way to do things.
But the big technological changes of the late 20th and early 21st century finally trickled into India's manufacturing base, and really took hold in the last 10 years – even at stodgy old Royal Enfield. At the same time, the simple, stodgy Bullets were starting to gain traction from collectors, simplicity-seekers and anti-technology preppers. There's even a great movie about riding them. For Royal Enfield, a window had suddenly opened.
The result: Royal Enfield carefully redesigned the Bullet, giving it fuel injection, disc brakes, ABS, and an updated engine, among other tweaks. They also diversified the lineup a bit, and now a total of eight different models are available, from the slick Continental GT cafe racer to the classic beauty of the Bullet models to an off-road ADV variant called the Himalayan! Then, they expanded by opening up to markets in Europe, the U.S. and elsewhere. But what didn't change? The classic look, and the classic cool.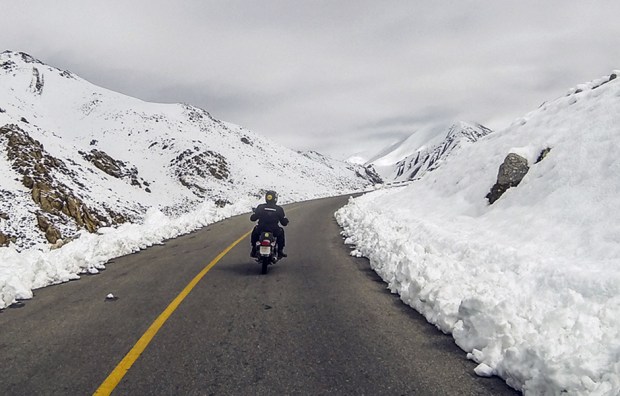 But don't be fooled: there is only one real Royal Enfield model: the base Bullet, the air-cooled, 350 or 500cc single-cylinder relic that still looks like it's being made in 1962 – or even earlier. All the bikes in Enfield's lineup are based on that one idea, that one bike. And that's just how it should be.
The classic (and totally authentic) look, affordable price – and updated tech – of the "modern" Royal Enfield has won the brand legions of fans around the world, and riding the bikes is a ton of fun. No, they're not hot rods, so don't expect to ambush any sport bikes. But they are comfortable, tough, relatively simple and have enough poke to get you down a freeway if need be, although you'll have more fun tooting down a two-land back road or through a city, where they are excellent commuter bikes. And if you're thinking of planning an epic journey aboard an Enfield, it'll be happy to oblige.
And you don't have to tell anyone yours wasn't made 50 years ago.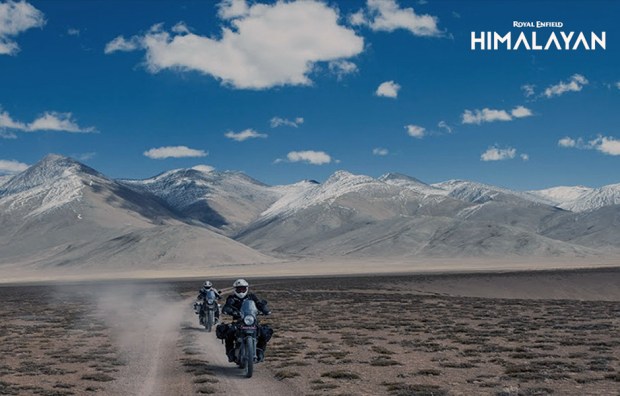 All photos courtesy of the Royal Enfield USA website.