As cool and capable as new motorcycles are today, many have taken on a certain… utilitarian aspect. While this is not necessarily a bad thing and is often necessitated by the bike's design or mission, it does leave them a bit dry and devoid of a strong style quotient. That's why many riders love classic bikes; they just seem to have more personality, more soul, more beauty.
Not all of them do, of course, but designers of days gone by always seemed to automatically build in at least a bit of character while also meeting the needs of strength, power and utility. Same could be said for many old cars as well.
One of the hotbeds of motorcycle design that consistently combines speed with sex appeal is Italy of course – have you eyeballed a Ducati, lately? But the real golden age for Italian design was in the 1960s and 1970s, as the Italian bike makers transitioned from creating vehicles simply needed to get people around following World War II to their re-emergence into world markets, where stylish competition from Germany, America and Japan awaited.
Among the most famous performance marques from the era were Laverda, MV Agusta and Ducati. The 900cc and 750cc Ducati Desmo L-twins of the 1970s are among the most sought-after bikes from the era, sometimes fetching six-digit sums at auction. Rarer still are the fire-breathing machines from MV Agusta, which was producing DOHC inline-fours more than a decade before Honda unleashed the four-pot CB750 in 1969. But MVs were hand-made, very expensive low-volume machines for the well-heeled and not destined for the unwashed masses like the millions of Hondas pouring out of Japan.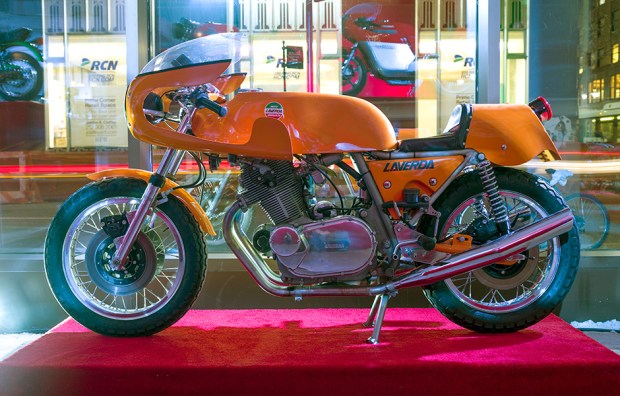 It speaks volumes to the execution of the CB750 that as the sun rose on Soichiro's empire, the shadow of Honda and the other Asian makers nearly wrote Ducati, MV and others into the dusty pages of history along with BSA, Norton, and Triumph. Indeed, the lights pretty much went out on MV Agusta in 1980, despite a long streak of racing success. Cagiva resurrected the brand 11 years later and it's still around today. MV Agustas are still expensive, exclusive and cause a bit of drool from enthusiasts, but the old models are still considered the best examples of the brand's heyday.
Stuart Parr is one of many enthusiasts who appreciates this golden era of Italian motoring, but he's also a man of means and has put together quite a collection of lovelies from Ducati, MV Agusta and others. He has kindly shared his enviable collection for an exhibit, the Art of Italian Two Wheel, that just opened in New York City, and gearheads have the next three months to check it out in Gotham before it goes on the road around the country. If you can't make it to a show, we hope the small gallery above will ease your pain somewhat.
Riders everywhere clamor for bike builders to emulate these classic designs, but modern technology, the demands of riders today and the ever-shortening design cycle for new bikes means that motorcycles like these are likely to remain artifacts of glory years gone by.
Appreciate them while you can.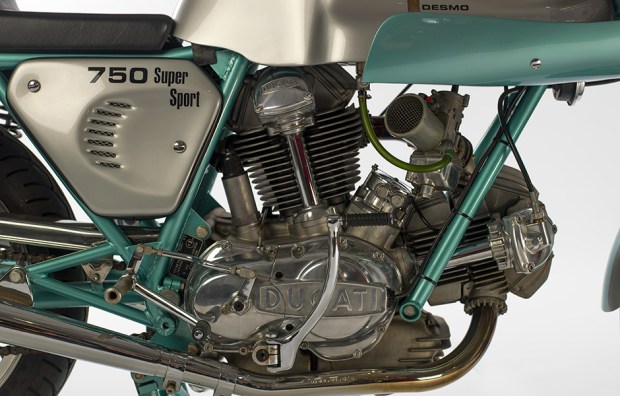 All photos courtesy of Brian Buckley.
Editors' Recommendations