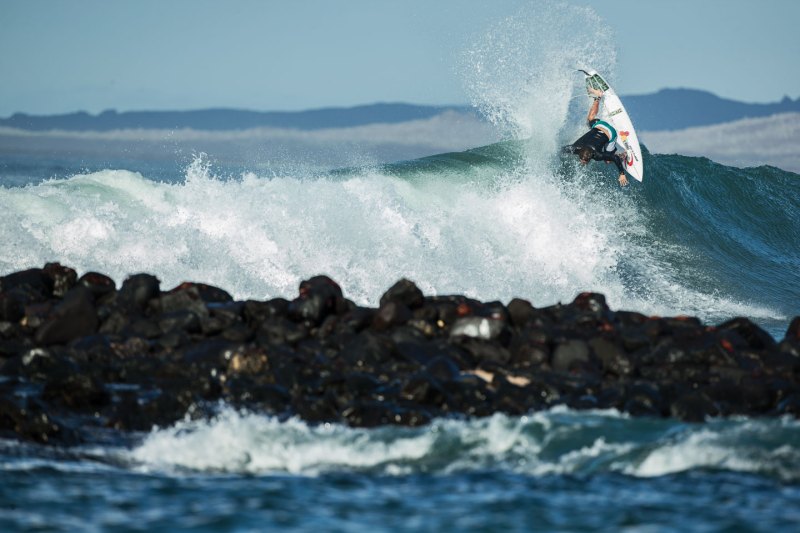 The Video Round Up is a new series highlighting videos and multimedia content that caught our eyes. Getting stoked on travel, good food, and extreme sports is best when shared with friends, so we'll be posting a bi-weekly series on our favorite videos we find from every corner of the web. Have a tip or some awesome footage? Shoot an email to support@themanual.com
The Galapagos Islands are one of the last real tropical paradises that haven't been spoiled by over development. Any trip there is unique, and with restrictions on travel and environmental impacts, it's probably a once in a lifetime experience. For a small crew of surfers with Smith Optics, the combination of wildlife and perfect swell makes for some stunning visuals.

Of all the lessons that dogs can teach us, pure unadulterated happiness is by far the best. Your dog doesn't care how much money you make, how many friends you have, or how far you make it up the mountain. He is simply excited that you chose to spend time with him, even if it's the same Saturday morning run that you've been doing together for years. French runner Gaëtan Ugnon-Fleury's two dogs Pépite and Jolyn know this secret to happiness. Take five minutes out of your day to get a lesson from these four-legged experts.

One of our very favorite mountain brands, Salewa, was born in the alps. This summer they are hosting a competition to share their vertical heritage with some of their customers. If you've ever dreamed of big wall climbing, via ferrata navigation, or driving steep mountain passes, this is the basecamp experience you've been waiting for.

Since we constantly haul cameras, GPS, and other electronics into the backcountry, we're big believers in portable power. Goal Zero launched their completely redesigned Nomad 7 Plus solar panel this week, and we couldn't be more excited. It features improved internals allowing you to directly charge your phone from the panel, cutting out a battery in between. It also has a power flow indicator, detachable kickstand, and hard points to attach to your pack, so you can get the most out of your portable power.

You might remember the first episode of Singletrack Switzerland from the Round Up a couple weeks ago. We didn't think we'd find a more gorgeous place to ride than the terrain around Zermatt, but we're happy to be wrong. The BMC and Teton Gravity team explored the bike parks and steep descents around this classic mountain town and we're going through some serious trail envy. if you're smart, then you're already planning your next summer vacation with a long stop in Verbier.