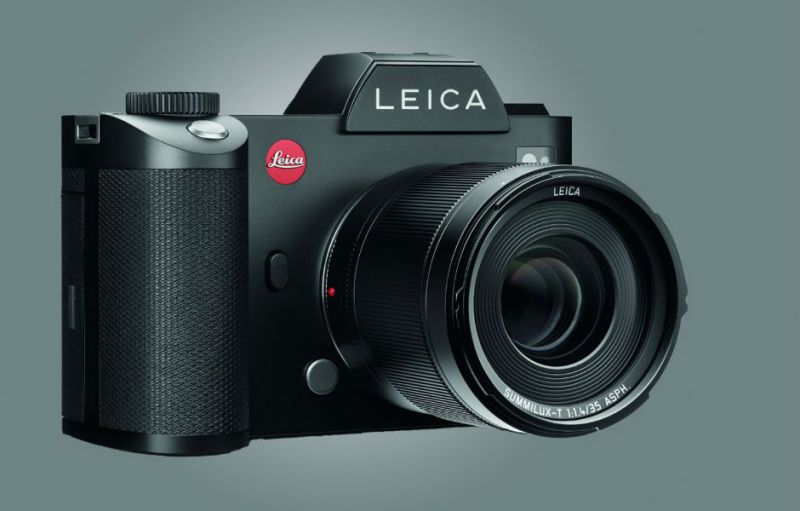 Professional and amateur photographers alike can appreciate Leica's new SL camera. It has endless features that allow you to capture a special moment, even if it's going full speed! That's because the processor can capture 24-megapixel exposures at rates of up to 11 frames per second. It also has a CMOS full-frame sensor that has shutter speeds from 30 minutes to 1/8000 of a second as well as a Maestro II series processor and buffer memory that make it possible to take photographs at speeds and resolutions that couldn't be done before. That means if you're trying to capture a cheetah running while you're on safari, or if you're at a football game and you want to catch that winning touchdown, or even if you're trying to get a photograph of the little ones while they're running around.
The camera also fits with every practically every Leica lens ever made, so you can use your old lenses with it. In addition, it's equipped with two memory card slots and enhanced video capabilities as well as touchscreen display features. Best of all, it's durable, so it will survive even the roughest times: "The "Made in Germany" seal of quality for the Leica SL system guarantees that only the finest materials and craftsmanship are used in its construction. The SL's solid-aluminium body components, and precisely engineered weather-resistant seals around controls and in the lenses, provide optimum protection against dust, moisture and splashes," reads the press release. "Meanwhile integrated ultrasonic sensor cleaning removes dust and dirt, preventing them from showing up in images. The glass covering the back panel display is extremely scratch-resistant and features an anti-glare coating. All these properties make the camera an ideal tool for use in the unpredictable conditions professional photographers face."
If you want one camera to last you the rest of your life, this one certainly fits the bill.
For more information, visit leica-camera.com.
Editors' Recommendations