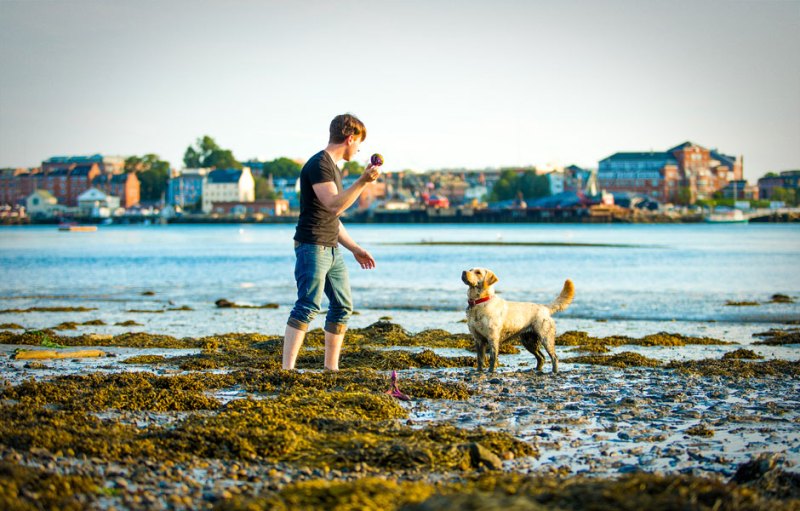 The next time you're looking for a toy for your four-legged friend to play with, there's a good chance you and your friends might just want to get in on the fun — no, really; consider these among the best summer yard games for everyone.
Kittie & Gordie Spatter's line of dog toys and accessories, Kurgo, is all about creating interactive experiences for both people and their dogs –a novel concept compared to the rest of the market.
"When we discussed games we always loved playing, we remembered back to our childhood in Vermont, and those long summer days playing lawn games in our backyard with our childhood friends," the owners said ."We thought that nostalgic and traditional summer games would be a great way for people to play along with their dogs."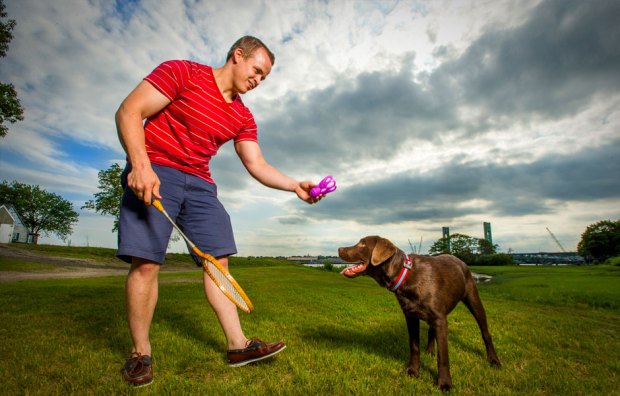 And the list of those games and toys is extensive enough to make anyone want to run around in the yard with their dog. For Frisbee lovers, the Tossing Disc is a durable update to a regular plastic version.
Related: Grab the perfect pair of hiking boots for the rest of summer
At first glance, the Wapple Ball also makes it easy for lovers of Wiffle Ball to get their pets in on the fun, inspired by the original Wiffle Ball itself. Who said workouts had to be restricted to the gym?
"People love the concept and the toys," the owners said. "We've had a lot of people contact us with ideas for new games to add to our line."
Even horseshoes get an update from the Kurgo team, thanks to the Huck-It Horseshoe — both chew-tough and dishwasher safe. Not convinced?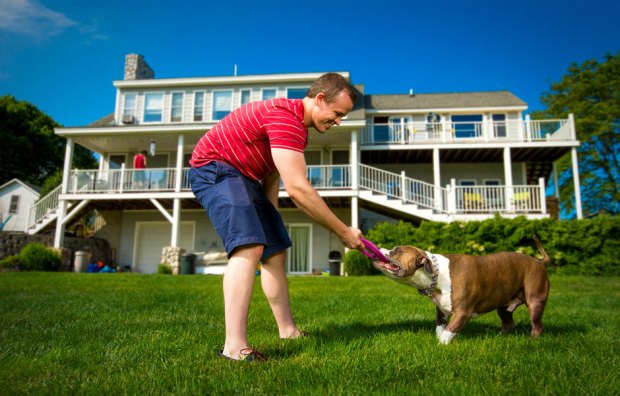 The brand also suggests the following games and toys to get owners and pets active:
Doggie Darts — Made for a game of fetch at the park.
The Target Jack — This pronged toy is designed to land with one point up at all times; safe for the pool or your lawn.
The Backyard Birdie — Just like a badminton birdie, but without the real feathers. Dog-approved, perhaps?
If those don't get your gears spinning as to ways to play with your dog, the brand is also developing a downloadable book featuring game suggestions for humans and their pets. For those more travel-minded owners, Kurgo offers car seat covers and other gear.
You — and your dog, and your friends — very well might not want to give it a rest after trying out Kurgo.