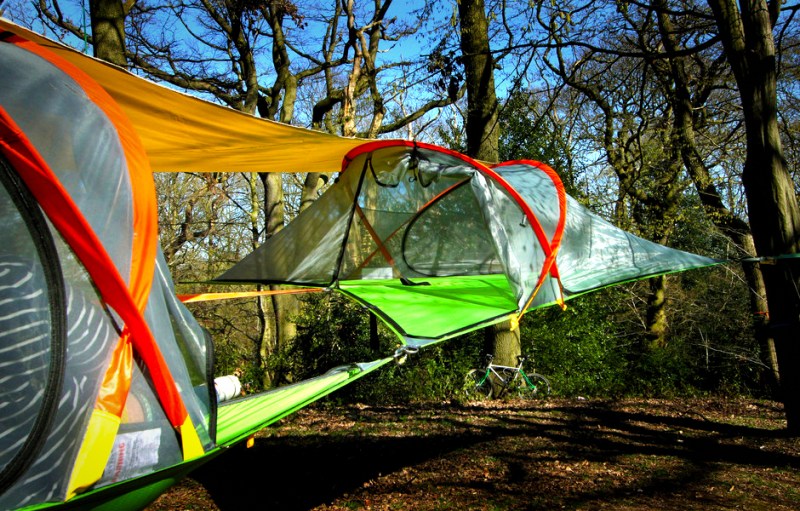 Tentsile took the world by storm when it unleashed it's first suspended tent a few years ago, and now, after laying low for a bit, it's back with a new model: the Tentsile Connect.
Functionally, Connect exactly the same as the original Stingray tent. It's designed to be affixed to a set of sturdy trees and hang in midair, suspended above the forest floor and all the snakes, spiders, barracudas, and all the other nightmarish creatures your imagination can conjure. The only difference is that this tent can only accomodate two people.
But it's also got a nifty trick that the original can't do — Connect can link up to other Connect tents by way of a clever strap assembly, meaning that if you and your friends all have one, you can easily create crazy, suspended super camps of three (or more) tents.
It packs down to a 20 by 8 by 8-inch sack, which is small enough to toss in a backpack, but with all the straps and carabiners and everything else, each tent weighs about 15 pounds. That's definitely a bit heavy for a long-haul backpacking trip, but the way we see it, hauling some extra weight is a small price to pay for the peace of mind that comes with knowing you're sleeping well above bear-height!