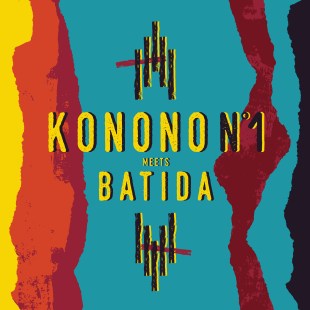 The electric likembe is the centerpiece of the legendary Congolese band Konono N˚1's sound. Migiedei Mawangu, the band's late founder, electrified the traditional African thumb piano after he moved from the Democratic Republic of Congo's Bakongo region to its capital, Kinshasa. There he founded L'Orchestre Folklorique Tout Puissant Konono N°1 (The Almighty Folk Orchestra Konono N˚1).
Featuring the sound of two electric likembes (one lead and one bass) along with traditional and makeshift percussion, Konono N˚1 saw the first release of the music outside of the DRC in 1980 on a French compilation album. Producer Vincent Kenis heard Konono N˚1's track on the compilation and began searching for the band during his time in the Congo. His perseverance was rewarded in the early 2000s when he found the band and was able to help them record their first album, Congotronics.
After Crammed Discs released Congotronics in 2004, the band became a sensation with indie and electronic musicians. They garnered praise from a multitude of artists (including Beck, Wilco, and Thom Yorke), and were invited by Björk to record and perform with her. Now, twelve years and two albums after Congotronics, Konono N˚1 return with a new collaborator and a new record.
Their latest album, Konono N˚1 Meets Batida, as its title suggests, is a collaboration with the Portuguese-Angolan musician Batida. Playing danceable electronic music and influenced by a variety of styles of Angolan music, Batida looks on paper to be an ideal collaborator for Konono N˚1, and the results bear that out. Konono N˚1 Meets Batida is a brilliant, heady mixture of its creators' differing but related styles.
Beginning with Migiedei Mawangu's creation of the electric likembe, Konono N˚1 has mixed folk traditions with modern techniques and technology. The band's collaboration with Batida is the latest step in this journey, and the two artists' complementary sounds elevate their collaboration to new heights.
Konono N˚1 Meets Batida will be released in the US by Crammed Discs on April 29th. The record is available to preorder on Amazon, iTunes, and Crammed Discs' online shop.
Editors' Recommendations