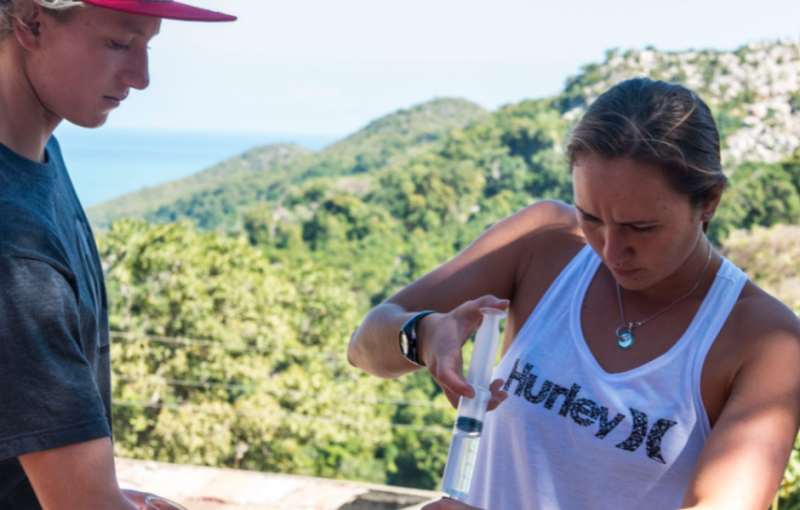 People tend to think of living their lives and giving back as mutually exclusive activities. The thing is, the reader, it's so goddamn easy to live your normal life and make a positive difference in the world. Case in point: Waves for Water, a non-profit organization that allows surfers and other world travelers to provide clean drinking water to those in need.
At first blush, surfing seems like a self-indulgent sport. When you're on the water, sometimes you feel like the only person alive. However, you might say that Waves for Water makes surfing a team sport by encouraging traveling surfers to pack water filters in their luggage, then distribute said water filters among people who really need it.
This is all part of "Clean Water Couriers," a DIY volunteer program initiated by Waves for Waters and surfing company Hurley International. Once you become a Clean Water Courier, you can either purchase filters yourself or organize a filter fundraiser. Then, you simply pack your filters in your luggage and coordinate a drop off with a local non-profit or government agency on your way to your next adventure.
Related: Feel Good Friday: Head High Wines and Sustainable Surf
Just one $50 water filter can provide 100 people with up to five years of clean water. To date, Water for Waves has delivered more than 100,000 filters to 20 countries, and facilitated clean, drinkable water for more than 10 million people. Of course, there's a long way to go; roughly 700 million people, or one-tenth of the world's population, doesn't have access to clean water.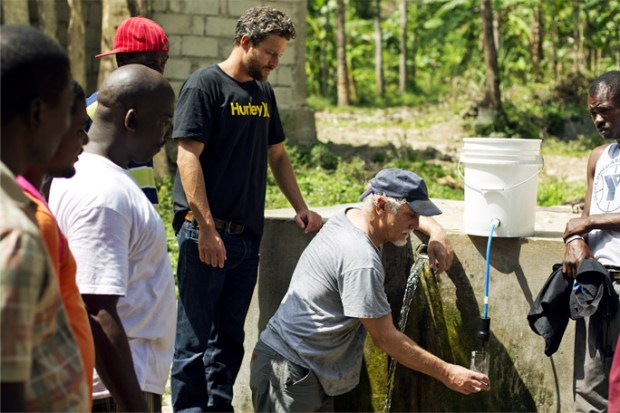 Surfers aren't the only ones who can be Clean Water Couriers, of course. Whether you're a mountain climber, a backpacker, a base jumper, or just a fella who thirsts for adventure, you can make a huge positive impact by simply saving some space in your suitcase. Even if you're not much of a traveler, you can still facilitate clean water for those in need by donating funds or filters.
Editors' Recommendations