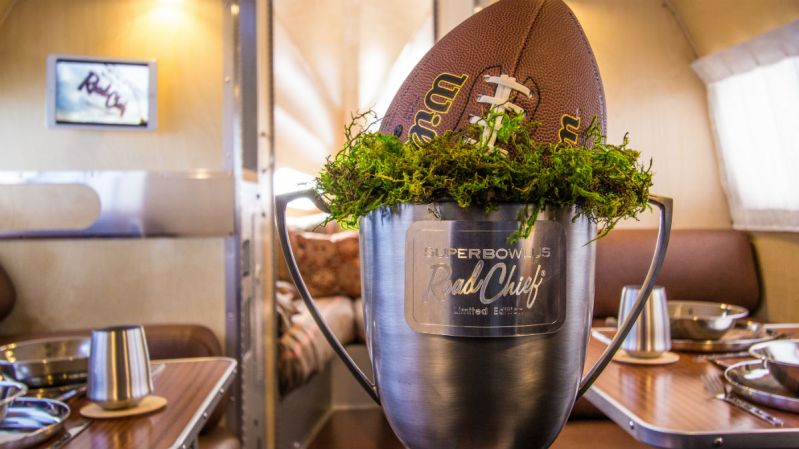 What sounds appealing to you: tailgating with your best buds, or a solo road trip on the open road?
If the answer is "both," then you need the latest offering from Bowlus Road Chief, a brand that crafts classic aluminum trailers. This collector's edition model is dubbed the Super Bowlus, and for obvious reasons: it comes complete decked out in football swag.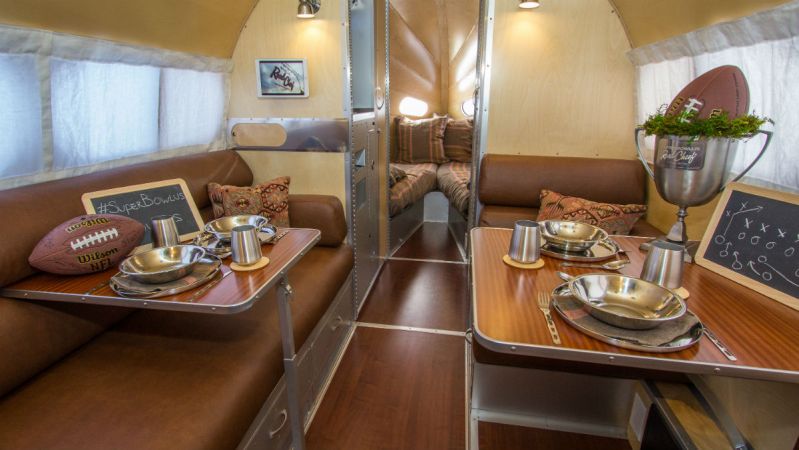 We're talking a hook-up for a barbecue pit, indoor/outdoor tables and seating, and additional screen attachments. But don't think you can only bust it out during the NFL playoffs. This bad boy was made for tailgating all footballl season long (or hell, during any season — baseball, soccer, basketball, hockey, curling, whatever floats your boat).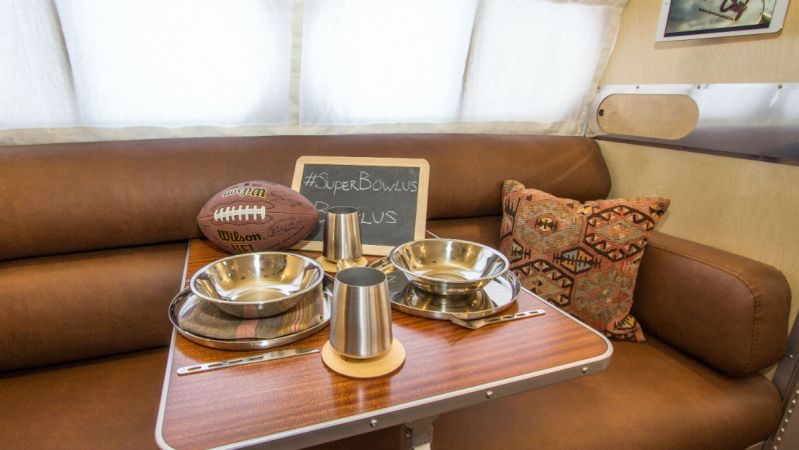 The Super Bowlus is an upgrade on the brand's base option, the Super Bowlus Road Chief. Features include a full-size sofa, two armchairs, a small but fully-stocked kitchen, built-in charging stations, and a smart layout. But, of course, the Super Bowlus has leather accents and a unique color scheme that you won't see in any other models.
Fun fact: The Bowlus Road Chief dates back to 1935 and a man named Hawley Bowlus. His initial design was the first-ever aluminum trailer; Airstreams were introduced until a few years later by a previous Bowlus employee.
If this looks like it should be your new favorite toy, you're going to have to act fast; less than five Super Bowlus will be made, and one of those has already been sold. The cost? A cool $147,500, which is only a few grand more than the Bowl Road Chief base model. For more information, head to the Bowlus website.
And because everyone knows the commercials are the best part of the Super Bowl, check out this Super Bowlus cameo in this hilarious Squarespace ad starring Keanu Reeves — did you know that he designs bikes through his own shop, Arch Motorcycles?
Images courtesy of Bowls Road Chief.
Editors' Recommendations