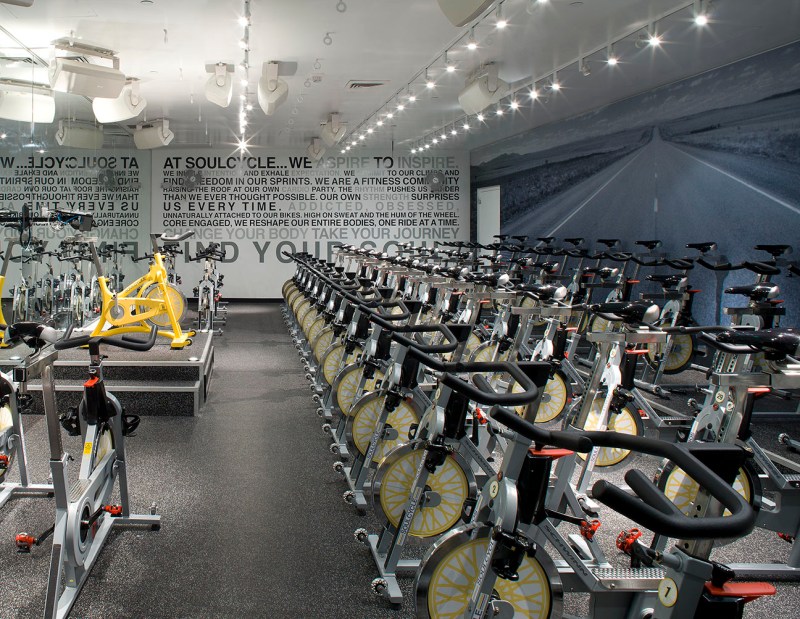 Spring has already arrived (hard to believe in some parts of the nation, we know) and summer is  quickly approaching, and that means bathing suit season for everyone -Wahoo! After hibernating through the winter months we realize that we need to get back into the routine of working out and looking good so we can hit the beach with confidence.
If you don't already know about them- SoulCycle is an intense 45 minute workout program that has developed a cult following. SoulCycle is expected to expand from its current fourteen locations to an upwards of 40 locations nationwide over the next five years with additional studios in New York, Los Angeles, London and beyond. Offering a variety of classes for cyclists of all levels.
The Manual spoke to SoulCycle instructor Tomas Mikuzis about getting back into shape and asked for some helpful tip to get us to the finish line.
"The hardest part of getting back into shape for summer is the initial 'step through the door'. Stay motivated and remember it gets easier every time you workout" Mikuzis says.
We know we can't eat barbecue every day (sigh), what do you suggest for beach body confidence?
1.Eat clean and healthy when you are starting to get back into shape. Organic produce is a great way to go. Check out your local farmers market or grocery store.
2. Be sure to eat enough clean protein (grass fed, organic, no artificial additives) your body will absorb more of the nutrients when its cleaner protein.
3. Eat your veggies! Veggies are great for anytime of the day to eat and snack on.
4. Watch how much you eat… don't over eat. Make sure you are consuming enough calories but don't overdo it!
How many times a week should we  visit SoulCycle to see results?
I believe that if you take three  SoulCycle classes a week you will definitely see results and see them quickly. There is no real limit to how many classes you can take to start.  Listen to your body and see what is comfortable for you. Giving your body rest is just as important as working out. Give your body rest so that it can recover and make you stronger!
How does training differ for men from our lady friends?
Training can differ from male to female, but a combination of cardio and strength training is a must when trying to get back into shape. If you are looking to bulk up a bit try using heavier weights with less repetition and for more of a leaner sculpted look, light weight with more repetition is the way to go.
If you are looking to lose those extra "Winter Pounds" just remember that it took some time to add those pounds and it will take time to get them off.
Stay with a fitness routine people! And maybe go for a side salad instead of those fries and chips at the next summer backyard food fest.
For locations or to set up a class, visit http://www.soul-cycle.com
Editors' Recommendations