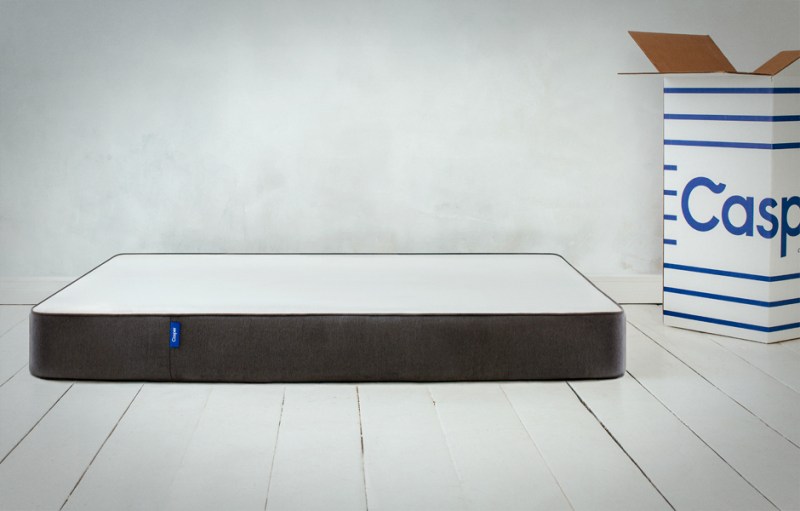 If there's one thing you can rely on in this world – it's sleep (unless you have a severe case of insomnia).
What is not always reliable when it comes to sleeping – is a good night of sleep. We spend a third of our lives doing it – so why not make the best of it?
First, let us introduce you to Casper.
It's not a ghost, but it will make a crappy nights sleep a thing of the past. Mattresses make all the difference – so what's so different about
Casper? Well, Casper is an American made mattress sold – wait for it – directly to customers online.
Yep, eliminating the middle-man, inflated prices, and absolutely worst of all, a dreaded shopping trip. Think Warby Parker.
Casper mattresses come in six standard US sizes – Twin, Twin XL, Full Size, Queen Size, King Size, and California King.
The mattress is developed in-house by engineers and the surface of the bed is made from a critically acclaimed premium latex foam which contours to
your body for maximum comfort, continues to stay cool during those warm summer nights, and has just the right amount of bounce.
Your new best friend gets shipped to you in a box using a patented compression machine. And what if you don't like your mattress? You have 100 days to test it out. If you don't like it – the company will offer a full refund.
Welcome to the future my friends.
And while you're at it – make sure to cover your new bed in Brooklinen. Start out with the Classic Core Set. Designed in Brooklyn (get it?)
These sheets are soft, cool and crisp. It's like sleeping on the cool side of the pillow every. single. night. Made from a single ply with 60 count yarns and over 270 thread count. The classic collection is the perfect start to a new life of good sleep.
Check out Casper here.
And buy yourself some sheets while you're at it here.
Editors' Recommendations