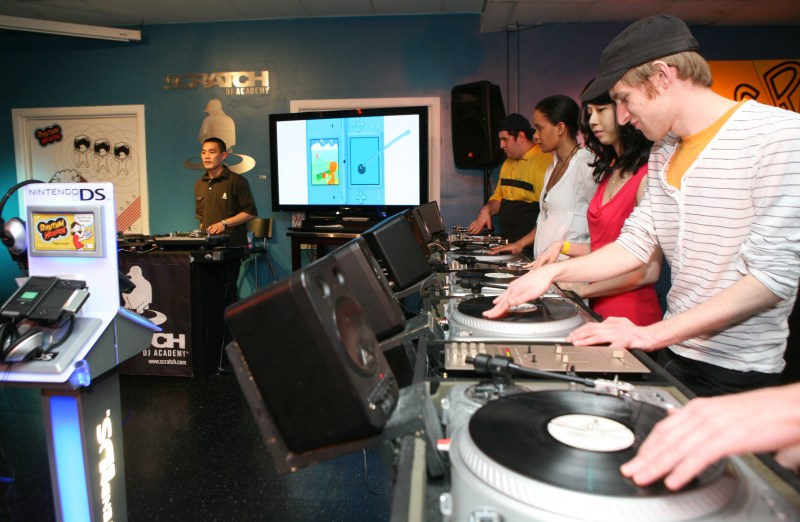 DJ's…they're everyone and everywhere these days (hey, Paris Hilton). But here is the good news – you don't have to be a celebrity child to get in on the fun.
You too can become the next Mark Ronson, Samantha Ronson, Connor Cruise, Steve Aoki (ok maybe having famous parents can help), at Scratch DJ Academy.
Scratch DJ Academy will help you fine-tune your skills (and we don't mean on an iPod). The 6-week course is designed for beginners so don't worry about your amount of experience (and please don't come in with hot pink earphones bobbing your head).
So what's in the syllabus? DJ history, basic music theory, strong structure, the ins and outs of different equipment – you know – turntables, mixers, speakers, how to scratch, how to time your mixing, and of course the different types or programs and technology available.
Now – if you consider yourself an OK DJ, you can check out the DJ Certificate Program – designed to create a standard for the DJ art form. Advanced mixing, scratching and production also included. At the end of the program, students will have transformed from beginners to performance ready DJ's – advanced mixing, troubleshooting in a live scenario, and fundamental branding and marketing.
If you have a passion for music (and a high tolerance for drunk folks requesting tons of jams) you should probably quit your day job and become a DJ.
Check out Scratch DJ Academy's course list here.
Scratch DJ Academy is located across the nation in New York, Miami, LA, and Chicago.
Editors' Recommendations