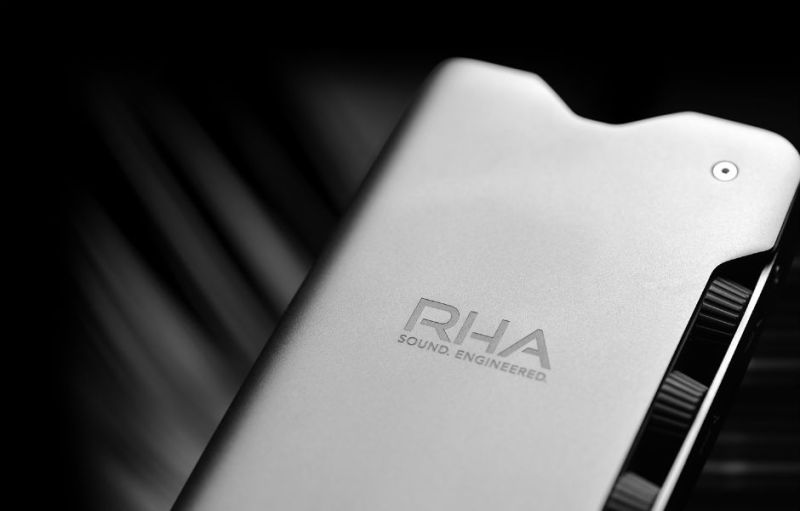 We're just a few days away from IFA 2016, the massive electronics show that takes place each year in Berlin, and British-born RHA has proven it's more than ready to strut its stuff. The headphone maker has revealed three new products ahead of the show, including two intriguing high-end, in-ear headphone models, as well as the company's first-ever headphone amplifier/DAC, aptly named the Dacamp L1.
Related: Less than $200 lands Yamaha's feature-packed YAS-106 sound bar
RHA's first foray into headphone amplification is portable, powerful, and easy on the eyes. The unit offers a fully balanced output, and dual class AB amplifiers — one for each channel — designed to provide extreme accuracy and excellent separation of the stereo image. Inside its sleek, matte exterior, the unit boasts dual ESS Sabre ES9018K2M digital-to-analog converters, powered by a 4000mAh battery posed to offer as much as 10-hours of playback per charge.
Digital inputs for the unit include USB A, micro-USB, and even a micro Optical port. There are also dual outputs, including the four-pin balanced output we mentioned alongside a traditional 3.5mm output. High-resolution audio is supported at up to 32bit/384kHz resolution and up to 11.2MHz for DSD files. The Dacamp L1 is compatible with Android, iOS, PC, and Mac, and also offers fine tuning via a three-level gain control. There are also dual EQ dials for bass and treble. RHA doesn't mention a full graphic EQ, but then again, we end up going with the default sound for most top-notch players we test anyway — why mess with a good thing?
Another first for RHA, the CL1 Ceramic in-ears offer dual drivers, including the company's CL dynamic driver, as well as a ceramic "plate" driver. The latter is said to be designed to offer "pure, clear harmonics above 8kHz," so these babies should be pretty sensitive in the upper register. The monitor-style in-ears offer detachable cables that connect to moldable wraparound ear hooks. The earpieces themselves are injection-molded zirconium oxide, and they connect to both a braided silver-core four-pin XLR cable (perfect for the Dacamp L1's balanced output), as well as a traditional oxygen-free copper (OFC) 3.5mm cable. Accessories in the box include 11 pairs of ear tips in both silicone and moldable Comply foam, a case, and even a cleaning kit.
Finally, the CL750 gets back to basics, offering the same stainless steel housing that helped put RHA on the map. Underneath the sparkling steel is a single CL dynamic driver that the company claims will reproduce frequencies at up to 45kHz, i.e. two times the theoretical limit of human hearing. The included OFC cable offers flexible ear hooks for a secure and comfy fit, and, like the CL1, the unit ships with 11 pairs of ear tips in silicone and Comply foam, along with an included carrying case.
A version of this post was first published on our "brother site" Digital Trends.