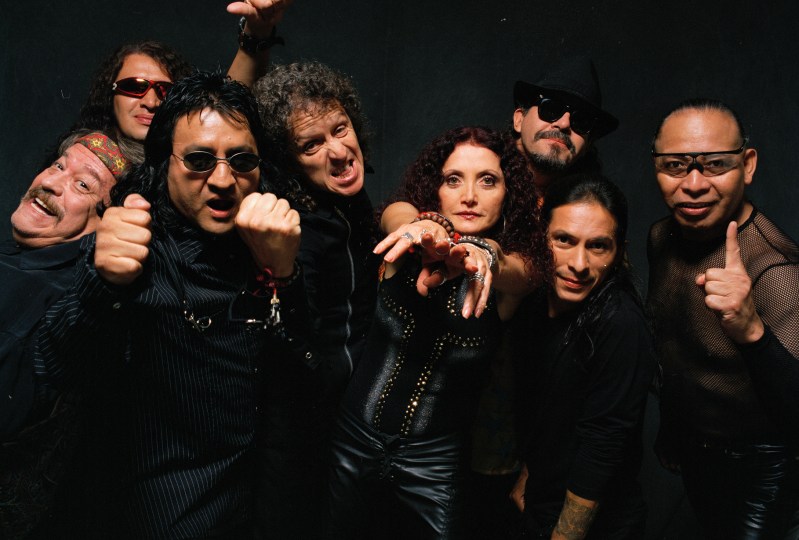 Between 1968 and 1972 Creedence Clearwater Revival released seven albums before disbanding bitterly. Despite Creedence's short-lived existence, today the group ranks among the most popular rock bands in American history, and that popularity extends throughout Latin America. Quiero Creedence, released last Friday through Concord Picante, sees a collection of Latin American artists pay homage to CCR with new takes on some of the band's biggest hits.
The interpretations on the album vary widely in how closely they hew to the original tracks. Ozomatli's standout take on "Bad Moon Rising" infuses the song with reggae and mariachi. Bang Data performs a rendition of "Fortunate Son," incorporating dance beats and rap. Originally written with the Vietnam War in mind, the song finds new meaning and relevance in a different perspective.
Juan Gabriel's version of "Have You Ever Seen the Rain" does not alter the music much, only incorporating mariachi guitars and violins, and allowing Gabriel's vocals to shine through.
Quiero Creedence presents the group's enduring effect and influence in Latin America. In doing so it is a unique tribute that shines new light on classic songs.
Quiero Creedence is out now through Concord Music Group and available on Amazon, iTunes, and the compilation's online store.
Editors' Recommendations