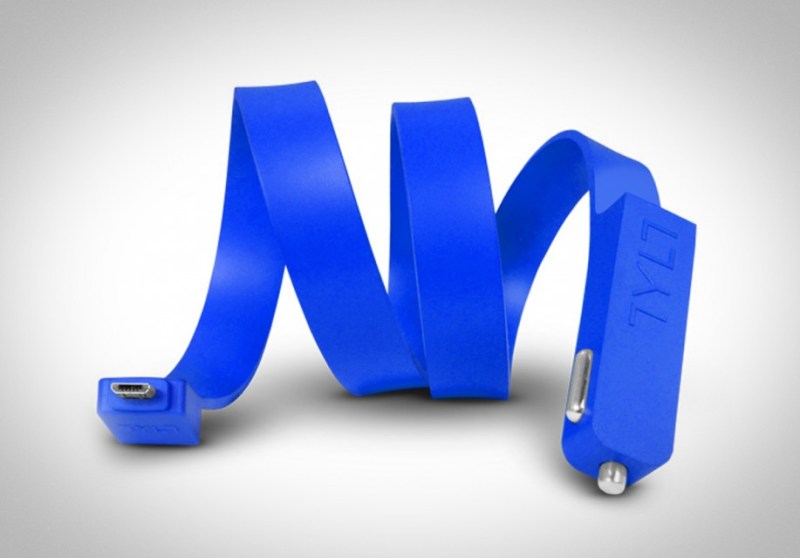 When Rami Rostami founded Tylt in 2011, he knew that there was a need for consumers to have a way to charge their devices with gadgets that also look cool. How many times have you been out and about and your cell phone battery was at 10 percent and there was no outlet in sight? Or have you ever had to finish a report and your laptop was about to die? It's occasions like that where Tylt's stylish chargers come to the rescue.
Take for instance, the Tylt band, which allows you to charge your phone in your car. "We designed the Band for simplicity, with cool colors and rapid charging," says Rostami, CEO/President of TYLT. "Car chargers haven't changed in years, it's about time consumers had a cool choice."
Another handy charging apparatus is the Powerplant, which allows you to charge your phone twice without an outlet. It also has a USB socket, so that you can charge your iPod, iPhone or iPad. On top of that there's an LED battery indicator that tells you just how much power you have left. We can't tell you how many times we've been traveling and the handy Powerplant made it possible for us to keep on taking photos and capturing memories without having to look for a wall outlet.
Our most favorite Tylt product is the SQRD case. We've gotten so many compliments on this phone case. Its smooth lines and durable design make your phone look that much better. Unlike a lot of phone cases, its design is super slim. Also, the SQRD case is shock proof. The case has saved our phone many times from our clumsy hands.
Tylt's bold colors and sleek and simple design will allow your gadgets to stand out in the crowd while giving your gadgets an edge in power. Plus, they work for whatever Smartphone you have, whether it's the Samsung Galaxy S4 or the iPhone 5!
For more information, visit tylt.com.
Editors' Recommendations