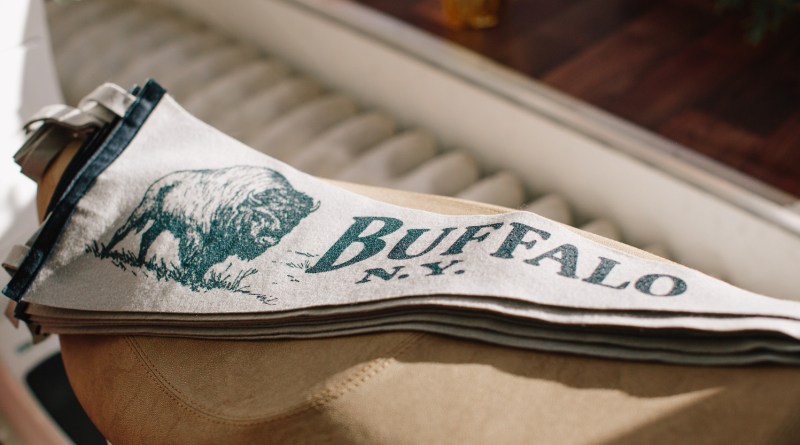 To go forward, you sometimes have to look back — at least, that's the philosophy that launched Oxford Pennant, a one-of-a-kind brand that's here to help you upgrade your space in style.
Founded by Dave Horesh and Brett Mikoll and based in Buffalo, Oxford Pennant's unique, vintage-inspired wool pennants and championship banners mix retro inspiration with eye-catching design. In short, any of the brand's pennants or banners would be a welcome upgrade from that old movie poster you've had since college.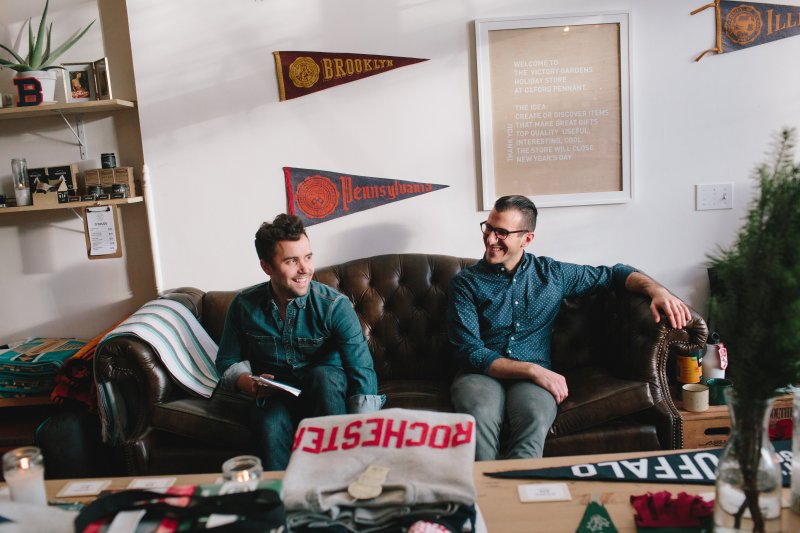 And in a shifting menswear world that values stylish home goods just as much as seasonal style essentials, Oxford Pennant is a worthy brand to look into.
"We never set out to start a brand. Buffalo … is a city that looks back in time as much as it looks forward. Brett … and I would go to estate sales and pick through huge collections of old pennants from the early 20th century. To us, it always seemed like a piece of Americana that had lost its popularity," Horesh said.
Those estate sale trips led to picking through stacks of old pennants — and the brand's first design, a "Let's Go Buffalo" pennant for friends and family. Those pennants quickly gained popularity in the area via Instagram, which led to a deluge of requests and orders — "a company was born," Horesh said.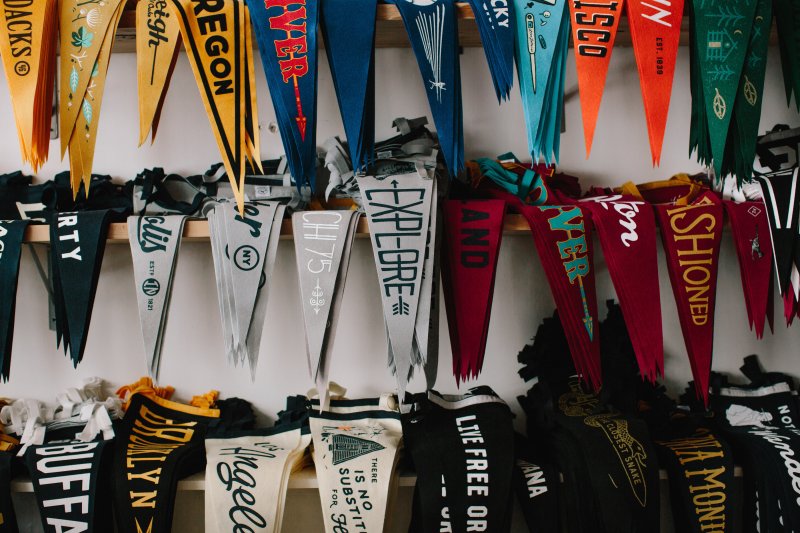 And the company's popularity — and the resulting line — has continued to expand, namely to bold, excellent-looking championship banners and of course, vintage-inspired pennants. For the guy who's just getting into home design, they're an easy way to breathe some character and life into a space — even if it's not the first thing you think of.
"A flag is something that's always used as a symbol of pride and identity. Pennants are essentially a small, house-sized flag. I think they're a pretty clear opportunity for self-expression," Horesh said. Among the brand's assortment, Horesh has a special place in his heart for the brand's "Let's Go Buffalo" pennant, the design that started it all. But other noteworthy, eye-catching pieces include designs like a black-and-white pennant emblazoned with a call to action: "Not All Who Wander Are Lost."
Talk about a change of pace from your standard wall decor. And in addition to adding an Oxford pennant or two to your space, Horesh has some simple tips:
Start with the classics. Estate sales are a great place to find quality items.
A space is always a work in progress. You'll never be done.
Get as many plants as you can. Learn how to take care of them.
If you care about something, frame it.
Put back the Christmas lights, bro.
At the very least, snapping up a vintage-inspired, entirely unique and USA-made pennant from Oxford Pennant should certainly be your first order of business.