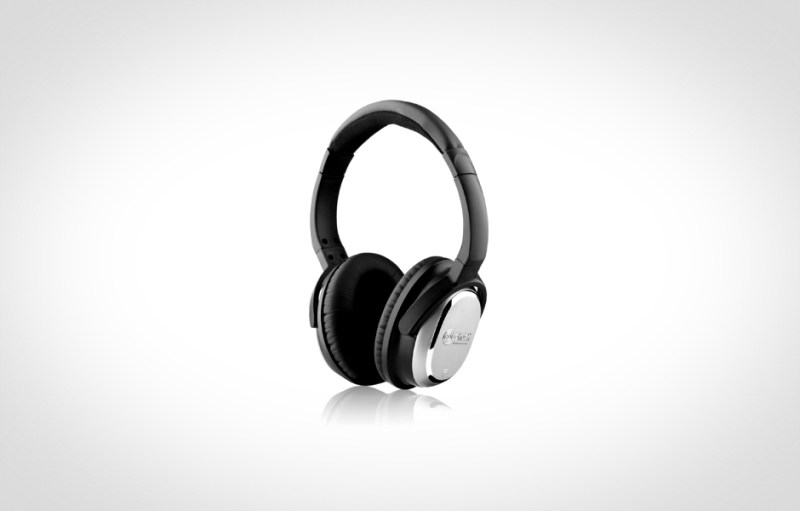 There are plenty of people for whom travel is a near-constant part of daily life, whether it's for work, or for a lucky few, pure pleasure. However, many of us only step on a plane a couple of times a year, and don't necessarily want to spend big bucks on a pair of active noise canceling (ANC) headphones for those few times. If that sounds like you, we recommend checking out the i7 active noise canceling headphones from NoiseHush.
The i7 are light and comfortable, with plenty of padding on top, and silky sheaths of leather around the ear pads. Their style is similar to Bose's QuietComfort 15, which you've likely seen on every flight you've taken. That's by design, which means they'll blend right in without screaming "budget." In fact, the only thing that does scream budget on these cans is the price tag, which can drop down as low as $66 online.
Noise canceling isn't premium, especially for upper register noise, but they do well cutting out the low end, meaning engine hum will melt away. As for the sound quality, music is accurate and clean, with a bright flare to the upper register, and a nice little helping of smooth bass below. Dialog for movies and TV shows is clear, and there's good overall balance to the sound, though it does lean a little on the light side and can distort if pushed too hard.
Accessories in the box include a hard shell carrying case, a removable mic cable with a single-button mic piece, and both airplane and quarter inch adaptors — a nice collection for the money. Other features include on board volume control, swivel ear pads, and the ability to play with or without power.
We can't lie, these 'phones won't come close to favorites like the Phiaton Chord MS 530, or the Audio-Technica AC9 when it comes to overall performance — but priced around $240 less than either of those options, they're cheap enough to break out twice a year and never lose a wink of sleep.