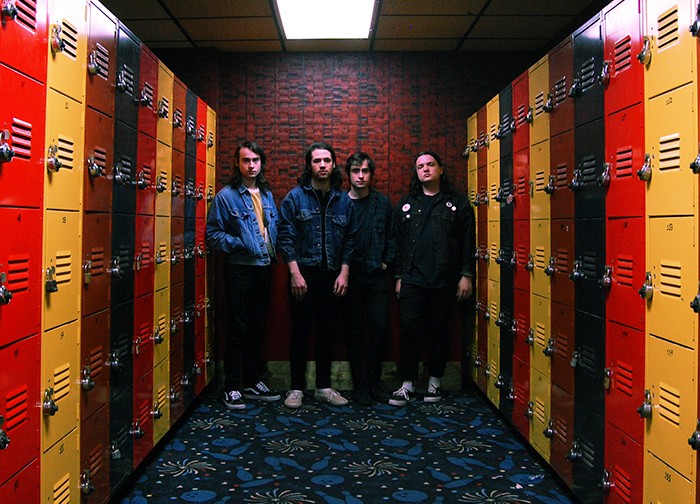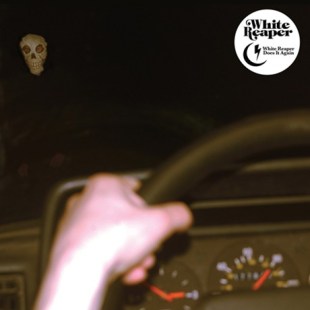 White Reaper know how to make an entrance. Having played together since high school, the band made a splash last summer with their self-titled debut EP on Polyvinyl. After that the band took an excellent live show on the road with Young Widows. Now the boys from Louisville, KY are back with their first full-length album, White Reaper Does It Again. Also released on Polyvinyl, the album comes out July 17.
Opening track "Make Me Wanna Die" kicks off the album with guitar feedback and a raucous drumbeat before quickly transitioning into a song much more recognizable as rock 'n' roll. White Reaper identify themselves as a rock 'n' roll band, even saying in an interview earlier this year, "We're just a rock 'n' roll band. People like to call it what they want but we're just a rock 'n' roll band. So, Ozzy Osbourne and classic rock—a lot of classic rock. We love that. We listen to a lot of metal."
White Reaper Does It Again is without a doubt a wild album and a thorough dose of rock, but as much as the band compares itself to classic rock and icons like Ozzy Osbourne, pop music's influence is just as clear in the songs on the record. Every track has a great hook that catches the listener's ear. The band makes no bones about this side of their music either, adding in that same interview, "Our new stuff is pretty reminiscent of The Cars, T-Rex, and stuff like that."
Many bands today mine those two veins—Wavves and Cloud Nothings just put out a collaborative album last month—and produce hook-laden and distorted tracks. "Garage rock" is the umbrella term for this style, but especially with White Reaper, "pop punk" would work just as well. There's an element of derision associated with the term "pop punk," but these are (and White Reaper is) bands playing catchy, aggressive music and doing it well. There is no shame to be found in that.
White Reaper Does It Again comes out July 17 and is available for pre-order via Amazon, iTunes, and Polyvinyl. Watch the video for "Last 4th of July" below!
Editors' Recommendations