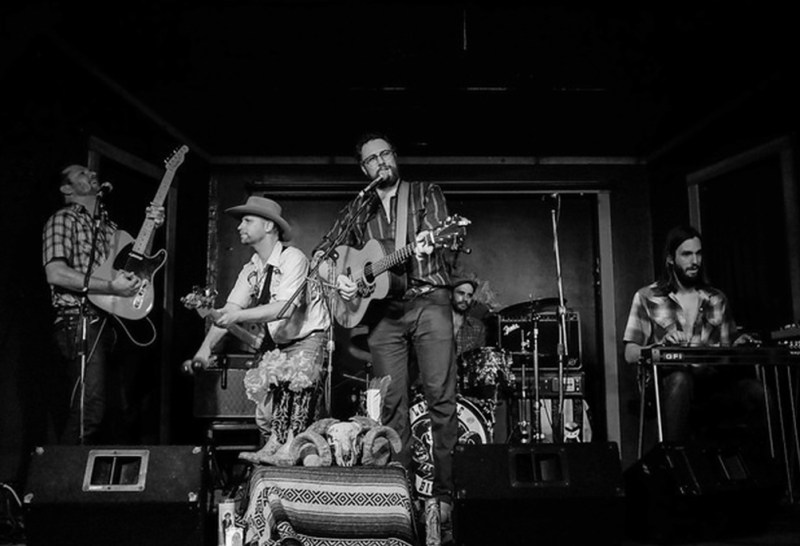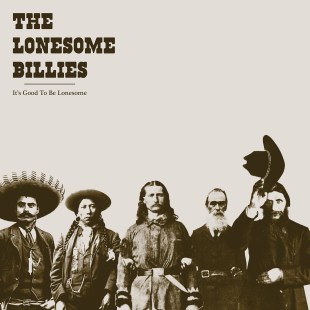 The Lonesome Billies released their debut album, It's Good to Be Lonesome, early this September. The Portland, Oregon-based quartet is composed of childhood friends Clayton McCune, Jeff Gaither, and Mike and Glen Scheidt, all four of whom grew up in Hazel Dell, Washington, north of the city. Released on the Billies' own Stay Lonesome Records, It's Good to Be Lonesome blends outlaw country sounds and themes with a DIY, anti-establishment ethic.
The band revel in their outlaw country aesthetic, citing artists like Waylon Jennings and Willie Nelson as influences. No song on It's Good to Be Lonesome fails to mention at least one of drinking, intoxication, and breaking the law. "The Bottom of the Bottle Is Almost Dry" even features a tale like the old joke about a country song played in reverse of a man whose wife leaves him and takes the dog. No mention of a lost truck, though.
The key element that separates The Lonesome Billies from their influences and even their contemporaries is the ubiquity of death on It's Good to Be Lonesome. Track titles include "The Day I Lost My Life" and "Die Lonesome," and those are just the two tracks with references to death in their names.
Between the title of the album and its themes, a reader could be forgiven for thinking that It's Good to Be Lonesome is a gloomy journey. That impression would be off the mark, however. The Billies never take too serious a look at the subject, which helps keep the album from becoming ponderous. The narrator of standout track "The Day I Lost My Life" even talks about "kicking rocks and getting stoned" in Hell with "Ol' Rasputin."
It is not just death The Lonesome Billies take with a hint of levity, but the enterprise of country music in general. Their sound might be heavily influenced by artists like Jennings and Nelson, but the band is not afraid to make jokes about country music either. Even as the narrator of "The Bottom of the Bottle Is Almost Dry" hits rock bottom, his complaint is, "You took my old dog and left me sad, like a country song."
The Lonesome Billies have taken an old sound and shaken it up with a brilliant combination of darkness and levity. Their sound is indebted to the outlaw country greats, but the band are wise enough to freshen it up with a wink at the very tradition they step out of.
It's Good to Be Lonesome is available now on Amazon, iTunes, and Bandcamp.