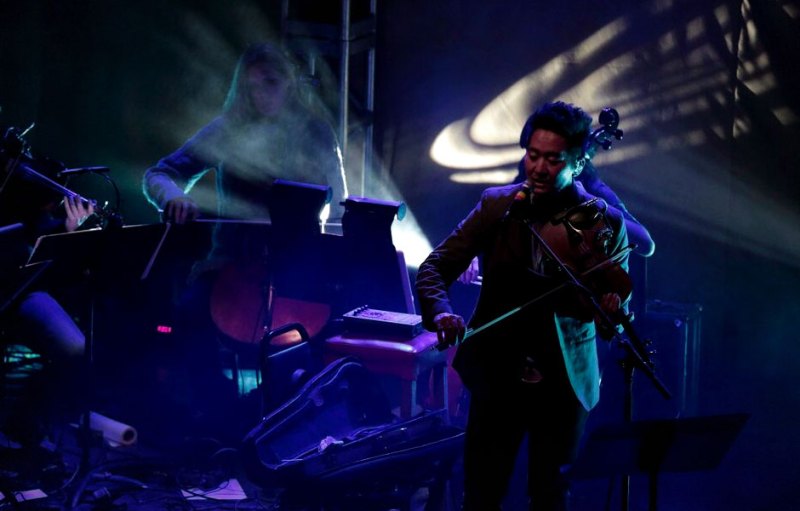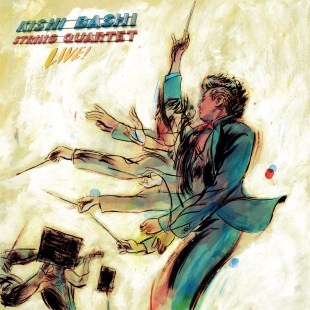 Before going solo, virtuoso violinist Kaoru Ishibashi made his name recording and performing with artists like Regina Spektor, Sondre Lerche, and of Montreal. In 2012, however, he struck out on his own and released the excellent 151a under the name Kishi Bashi. A second album, Lighght, followed in 2014, and now he has released another, String Quartet Live!. As its title suggests, the record features a selection of songs from Kishi Bashi's live performances with a string quartet.
Kishi Bashi's studio albums and most of his live performances prominently feature percussion, loops, and other electronic effects. String Quartet Live!, however, mostly eschews those additions. Existing fans might find the idea of dropping those effects concerning given their prominence in his studio recordings. On the contrary, String Quartet Live!'s focus on an organic sound allows both Ishibashi's voice and his abilities as an arranger to take centerstage.
Opening track and longtime fan favorite "Manchester" benefits from the new arrangement. Though the original is an excellent track in its own right, the version on String Quartet Live! comes alive as it finds room to breathe. The strings weave in and out, never overpowering Ishibashi's voice. In discussing Ishibashi's singing, it is impossible not to mention "I Am the Antichrist to You." More than any other track on String Quartet Live!, the song emphasizes his vocal range and, more generally, his abilities as a singer.
The album features only one track not found on either of his studio albums, a cover of Talking Heads' "This Must Be the Place (Naïve Melody)." While "Manchester" and "I Am the Antichrist to You" are intimate affairs, "This Must Be Place" rolls along even with the funk of Tina Weymouth's bass-playing dropped for a regal performance from the cello. The song is a welcome addition and fits in seamlessly with the other tracks.
String Quartet Live! is out now on Joyful Noise Recordings and available through Amazon, iTunes, Joyful Noise, and Kishi Bashi's Bandcamp page.
Editors' Recommendations