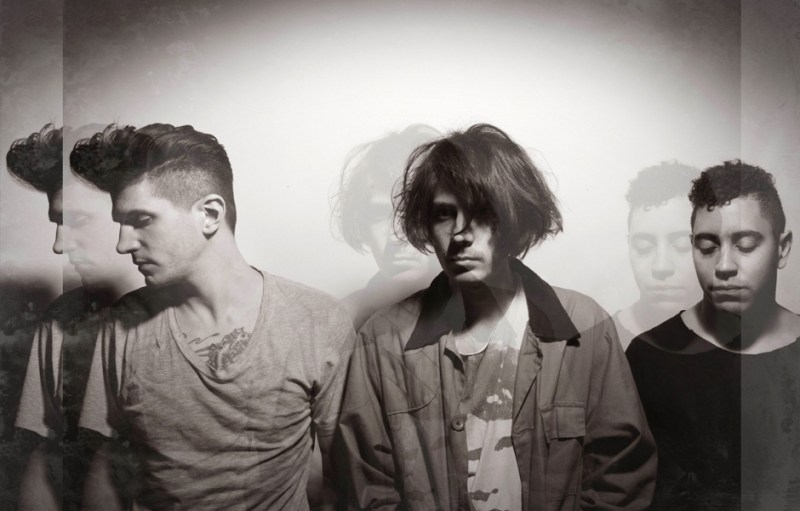 New York trio Born Cages' debut album, I'm Glad I'm Not Me, comes out Tuesday, June 2nd through Washington Square Music. Despite their unsettling name and record title, the band play an uplifting brand of rock. This is not cynical music. After listening through I'm Glad I'm Not Me, the title comes across as an almost playful deconstruction of the idea of the self. "Me" ends up nothing more than a set of projections and assumptions.
The album's title comes from a line in lead single and opening track "Rolling Down the Hill," a song that encapsulates the band's modus operandi. With "Rolling Down the Hill's" bright guitars, synths, and melody, Born Cages come out with guns blazing. I'm Glad I'm Not Me does strike serious notes; that is clear even in the "Rolling Down…." Born Cages are asking questions about identity in earnest. Those questions just happened to be buoyed by memorable hooks and peppy melodies.
Competing with "Rolling Down the Hill" for the most representative track on the album is the song that immediately follows it, "Bigger Than Me." Frontman and songwriter Vlad Holiday wrote the song as a response to a fan's attempted suicide and the spiritual awakening that followed. With its repeated line "I want to be part of something bigger than me," the song is anthemic and something of a mission statement for the band and the album. Only the second track on I'm Glad I'm Not Me, it captures the ethos of the ten songs that follow it.
After years of touring (including a 2012 stint with Guns N' Roses for which they handpicked by Axl Rose) and an 2013 EP Born Cages are poised to break out with I'm Glad I'm Not Me.
I'm Glad I'm Not Me is available for preorder on Amazon and iTunes, and the record will be available June 2 (tomorrow).
Editors' Recommendations