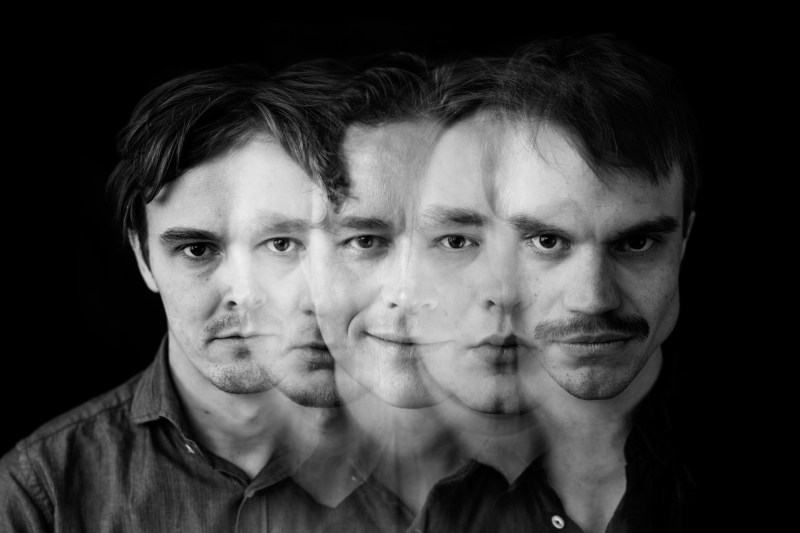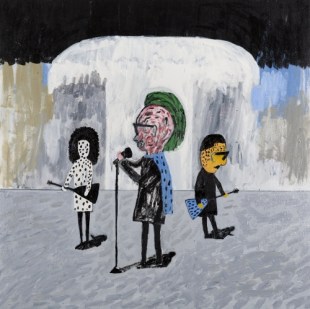 2016 looks to be a banner year for Spencer Krug fans. In addition to the Wolf Parade reunion, the musician has, under his Moonface moniker, collaborated on a second album with Finnish rockers Siinai. Released on June 3rd through Jagjaguwar, My Best Human Face moves away from the slow and harsh melancholy of Krug's first collaboration with Siinai, Heartbreaking Bravery.
The songs on the new collaboration are more uptempo. "Risto's Riff," the album's first single and second track, dives right now. The song moves at a driving pace, centered around the titular riff (written by Siinai guitarist Risto Joensuu), while the lyrics delve into questions of identity and integrity. The verses open with a varying of hypotheticals all phrased as "If I'm a…."  Each of those hypotheticals—a bird in the night, a man on a trapeze, a ghost on the radio—suggests a element of lightness and transience. Krug, who is something of a musical shapeshifter (Moonface and Wolf Parade are only two of Krug's many current and former projects) contrasts these elements with the frozen permanence in the refrain, "at least I'm not a photographer."
Issues of identity and artistic integrity dominate My Best Human Face. Album opener "The Nightclub Artiste" starts with addresses an unknown person (perhaps Krug himself), "What you did in front of everyone / in the middle of the nightclub / in the middle of the night." The song, tuneful and midtempo, reaches its climaxes as Krug sings, "it was so good / it could be understood…which is another way to say it was bad."
Despite the anxiety-heavy issues that My Best Human Face addresses, the album is ultimately a joyful one. As Krug puts it, "[The songs] were made joyously, with a stubborn love of music at their centre. And while some of the content might be dark or sad, the memories of making these songs brings only gladness and gratitude." After all, whatever Krug might be, at least he isn't a photographer.
Moonface and Siinai's My Best Human Face out now through Jagjaguwar and available on Amazon, iTunes, and the Secretly Group online store.
– "Them Call Themselves Old Punks"
Editors' Recommendations