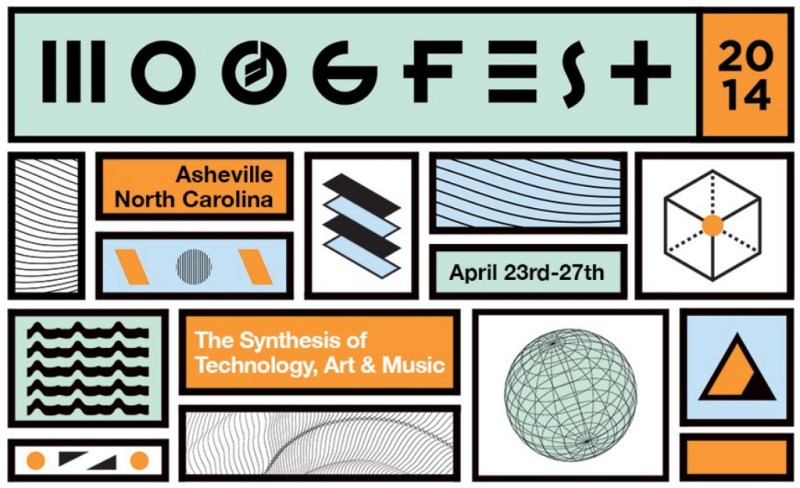 Lovers of electronic music are headed to Asheville, N.C. for the annual Moogfest. a five-day festival featuring such artists as Kraftwerk, Zed's Dead, Pet Shop Boys, M.I.A., Flying Lotus, Moderat, Riff Raff and dozens of others. It runs April 23 to April 27, 2014. View the full schedule here.

Why Asheville? Well it's the place where Bob Moog, a New York native, spent the last 30 years of his life and where his legacy continues to remain strong with his company Moog Music located in the downtown area. By the way, Moog is pronounced "Mogue" like "Vogue."
Moog's claim to fame came when he collaborated with Herb Deutsch to produce the Moog synthesizer in 1964. His creation transformed the music and lives of many musicians including The Beatles. The Beach Boys, Devo, Herbie Hancock, Heart, Michael Jackson, Rush, The Monkees, and scores of others.
Moog passed away in 2005 at the age of 71, but his name is widely recognized in the music world as his company sells a wide range of Moog music instruments like the Minimoog Voyagers, Moogerfoogers, and Minifoogers.
The festival celebrates Moog's ingenuity as well as inspires creativity among new generations of musicians. It's not all music either, there are panels, workshops, film screenings and other events. Look at some of these geeky cool topics: "The Math of Futurama & The Simpsons," "Google and the Future of Audio," and "Science Fiction and the Synthesized Sound," just to name a few.
Ticket pricing ranges from $49 for Wednesday's lineup of events to $10,000 for the Legacy VIP Package, and a range of price points in between.