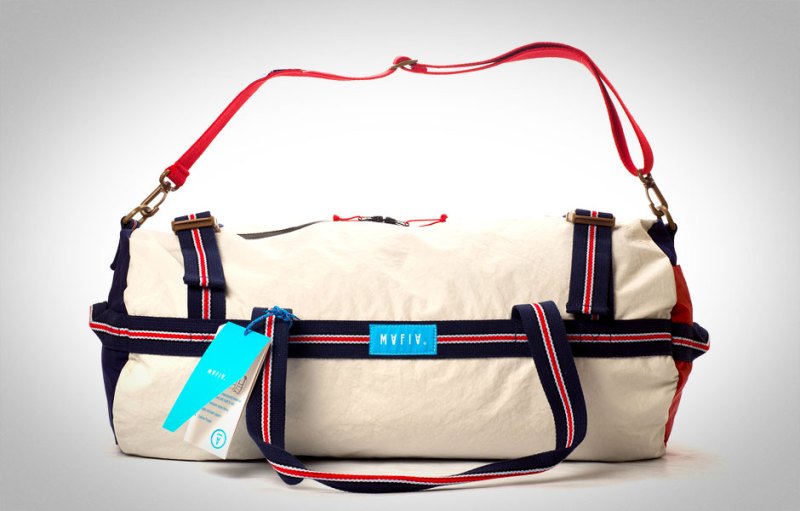 Mafia Bags have nothing to do with organized crime. In fact, it's a company of do-gooders whose products are practically a steal. Named for the Argentinean brother and sister who started the company, Mafia bags are made from recycled sails, which would otherwise end up in landfills and they're the perfect bags for travel.
Like most great innovations, Mafia bags started with a need: Marcos Mafia needed a bag that would allow him to travel
with wetsuits. He and his sister, Paz, are major water sports enthusiasts and soon realized they had piles of useless old sails from Marcos' professional kitesurfing. Sails, by definition, are sturdy, waterproof, and often quite pretty. Sails are also usually thrown away once they've outlived their nautical usefulness. The Mafias realized they had everything they needed to not only solve their packing problems, but also help the environment. It wasn't long before they were receiving donated sails from companies, neighbors, friends, even other athletes. This variety in sails ensures each bag is unique and has its own history. As of today, they've managed to salvage 8,200 yards of sail from garbage dumps.
Buenos Aires saw Mafia's first store, opened in 2012, where the Mafias continued designing and adding items to their line. Through a Kickstarter campaign that raised over $25,000, the Mafia siblings were able to expand, now calling San Francisco home to their headquarters for a company that operates in four countries.
Mafia Bags continues to find ways to be environmentally and socially conscious. They reuse cardboard shipping boxes, they choose to employ Californians to manufacture each bag in the state, and they even offer the incredibly rare lifetime warranty on their products. This warranty ensures they didn't rescue sails from landfills for a few years, but permanently. Mafia Bags is a member of the B-Corporation, which certifies business that are good for society, the earth, and shareholders.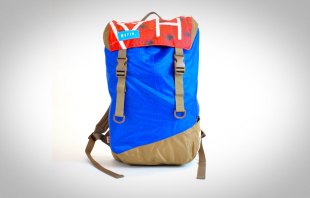 As for the products themselves, Mafia makes a variety of bags to suit really any occasion in which you need to carry a lot of stuff around. Backpacks, messenger bags, totes, and duffels, each unique, each incredibly sturdy. They've got a relatively small accessories section, full of cool wallets and laptop sleeves. Perhaps most surprising is the price: Mafia products are priced ridiculously low considering you're buying upcycled sails, artfully redesigned, made in America, with a lifetime warranty. The Tubo, for example, is their largest duffle: it's waterproof, pocketed, supremely stylish, and made from kitesurf and boat sails so it's ready for anything. And it's a measly $198.00.
Mafia Bags will always get you and your stuff where you need to go and get you noticed along the way. Plus, you're helping the planet and supporting California jobs.
Editors' Recommendations