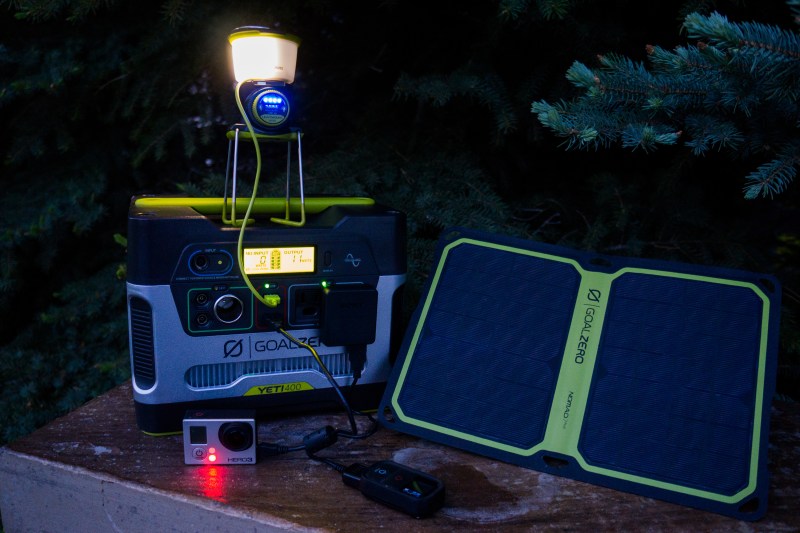 Whether you're looking to stay connected on summer camping trips or prepping your emergency kit for a natural disaster, having a little extra capacity to charge your essential electronics should be at the top of your preparedness list. The days of the noisy gasoline generator are over, and portable power is more accessible than ever – if you know where to find outdoor power innovators. Our friends at Goal Zero are one of the originators of portable solar power. From car camping lighting systems to deep backcountry solar panels, they've got the very best batteries, solar panels, and lanterns to keep your campground and emergency gadgets topped off all year long.
Related: Seiko Astron Solar Watch | The Best Tents of 2016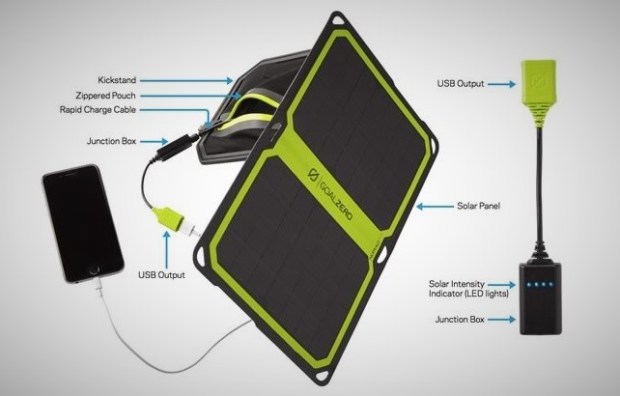 All new for 2016, the Nomad 7 Plus generates enough power to keep your phone or GoPro running for your entire time on the trail. New for this version is a junction box that connects your electronics to the panel. It has a solar power indicator, which enables you to angle your panel to get the most power efficiency possible. It has multiple loops for lashing to your pack or tent, and features a built in kickstand so you can set it up and forget it while you get your basecamp built.

For more power intensive activities, you need a powerful battery. The Yeti 400 is Goal Zero's professional grade power station, sized for car camping portability. USB and AC outlets are the output backbone, letting you keep everything charged. We regularly use ours to keep DSLRs and laptops charged on the road, and it pulled double duty this spring during an extended power outage due to a late spring storm. We pair it with a pair of Nomad 20 panels ($200) for the ultimate solar power generator kit. We're taking it along for our big summer road trip through the Pacific Northwest, so stay tuned for more information as we fine tune our basecamp power generator.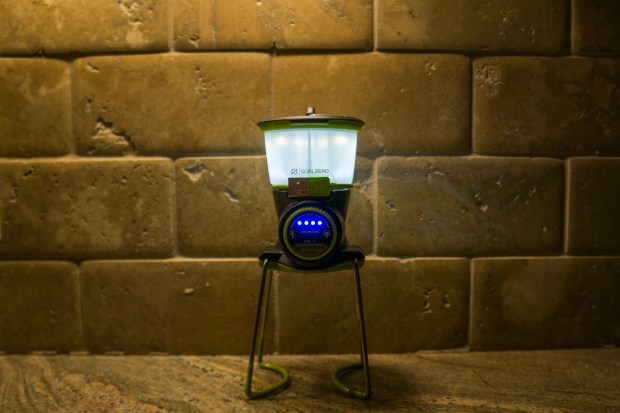 From car camping picnic tables to romantic backwoods picnics, having the right ambience with your lighting is important (and also helps with your twilight selfie game too). The new Lighthouse Mini has a dimming feature, and you can run only half of the light when you don't need full power, or are saving battery (it will run 500 hours in low power mode). It also acts as a battery backup and will charge your phone while lighting up the back of your car while you search for that missing sleeping pad in the trunk. This is easily the most indispensable little camping gadget we've owned in years.
Editors' Recommendations