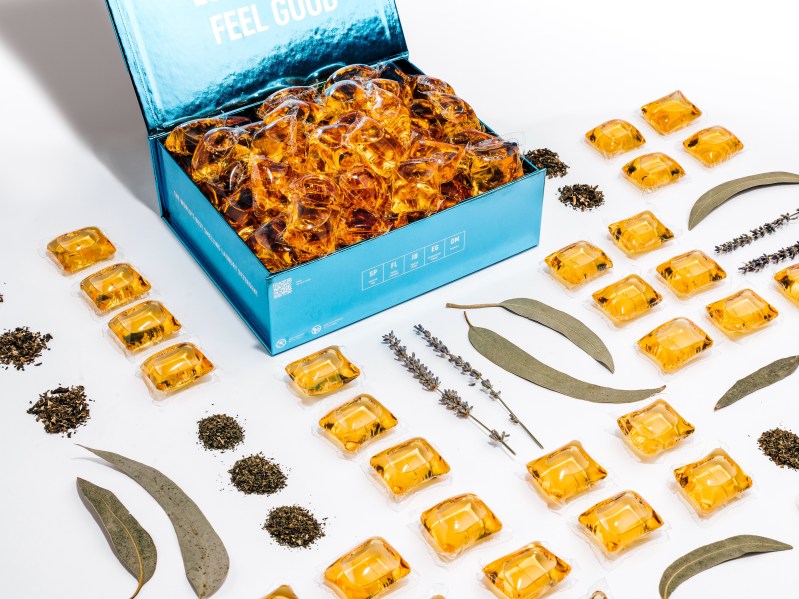 It's tough not to feel guilty about doing your laundry these days, especially when you're doing heavy loads. It uses a lot of water, the average detergent comes in clunky plastic bottles that aren't great for the environment, and you're using lots of energy. Worse yet — and maybe this is just a "me" problem — detergents don't seem to work as well anymore and may cause skin and irritation issues on top of that. Even if you can find something that works for you, there's a good chance it won't smell as good and won't leave your clothes smelling as fresh either — hello, unscented, and allergy-friendly options. But here's where I'm going to blow your mind. What if there was a performance liquid laundry detergent pod that made doing your laundry better, offered incredible scents, and made with materials sourced in a sustainable, safe, and healthy way?
Enter stage left — the world stage, of course — Laundry Sauce. They offer the epitome of laundry sophistication with advanced and long-lasting aromas that improve your laundry experience and, most importantly, make your clothes smell and feel luxurious after every wash. They source their patchouli, for example, from Sulawesi, Indonesia, with a long-term, trusted partner. This improves biodiversity conservation and empowers women and minority communities through gender and social equality. It's a lot to take in, so let's explore further.
For a limited time, you can use promo code manual15% to save up to 15% off your next Laundry Sauce order.
What is Laundry Sauce?
Laundry Sauce offers a huge variety of laundry boosters, including ultra-concentrated liquid laundry detergent pods. But unlike generic store brands, their ingredients are sustainably sourced and come in several natural yet delightful scents like Indonesian Patchouli, French Saffron, Australian Sandalwood, and more.
The star of the show their Signature Package, which comes in several scents, but we're partial to the Indonesian Patchouli, which offers crisp yet soothing notes of lavender, blue eucalyptus, outdoorsy notes like sequoia or Haitian vetiver, and what's described as wild water mint mingle.
In the package, you get laundry detergent pods, luxury scented dryer sheets, an advanced in-wash scent booster, and performance laundry fabric softener that will make your clothes oh-so-soft. They tackle stains and clean your clothes, all while delivering a lasting impression. Seriously, once you use Laundry Sauce detergent or boosters, you'll never go back.
The naturally sourced ingredients come from sustainable farms, preserving their healthy qualities but also contributing to vulnerable communities to further support future generations. In other words, by using Laundry Sauce, you're supporting some amazing communities.
Save big on a sustainable laundry option
The scents aren't the only thing that's fantastic about Laundry Sauce – the materials are highly desirable, too. They ditched the plastic containers and packed their products in recycled (but also premium) cardboard boxes that can be further recycled.
Moreover, they made Laundry Sauce five times more concentrated than liquid detergents to reduce packaging waste and fuel consumption during shipment.
If you're interested, you can use promo code manual15% to save on your next Laundry Sauce order. You'll save up to $40 when you use the promo code and subscribe to the Subscribe & Save purchase option, where you can customize your delivery frequency. You can choose to receive a bundle every one to six months, so you have direct control over how often you're getting new products and how often you're charged.
Remember, if Indonesian Patchouli is not your preferred scent, there are several to choose from. We highly recommend paying Laundry Sauce a visit to see if there's a good scent for you.
Editors' Recommendations