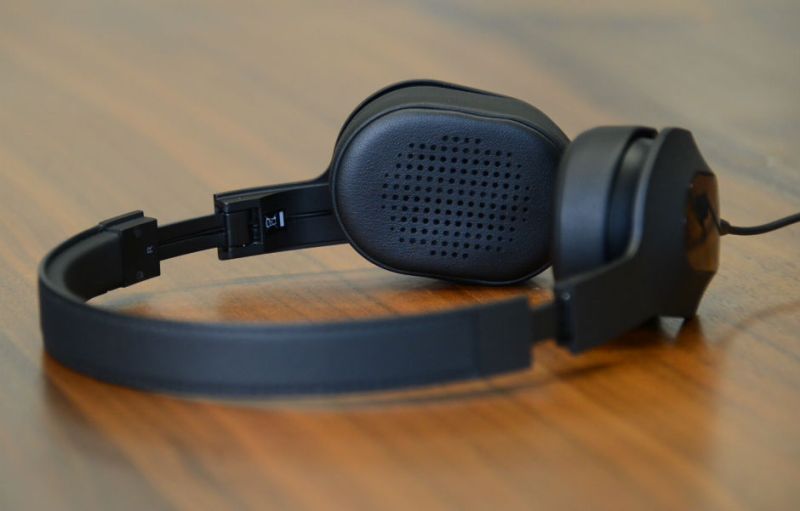 KEF's virgin venture into headphones, the M500, became one of our favorite pairs in their class, with plush comfort, elegant styling, and brilliant sonic performance. It would have been tough to top them, so when KEF decided to issue its latest effort, it didn't even try. Instead, the company took a left turn, creating a lighter, sportier, more mobile offering dubbed the M400.
At $250, the M400 can be seen as a soft step down from their predecessor — the M500 run a cool $300 — but the headphones are more about attracting a different kind of listener than a more price-conscious one.
Related: Klipsch R6i earphones expand into snazzy new on-ears
Few (if any) headphone makers have escaped the mighty reach of Dr. Dre's stylish (if overpriced) Beats brand cans, and KEF is no exception. Apart from being lighter and more compact, the new M400 are a little flashier than KEF's first effort, especially when you trade the classic black cans for one of the three vivid color options, including Racing Blue, Sunset Orange, and Champagne White.
And style isn't the only change for the M400. Although the 40mm drivers match up very similarly to the M500 on paper, there's a fairly distinct change in sound signatures here as well. While the headphones keep the same balance we expect from KEF in the midrange and treble, the bass is definitely boosted here — enough to be thunderous when called upon, which may or may not be a good thing, depending on your preference. The headphones also lose just a touch of presence and clarity in the upper mids when compared to the M500.
That said, there are plenty of gorgeous moments to be enjoyed with the M400 — these are from KEF after all — providing balance, detail, and rich warmth at the center of the sound across a wide variety of genres.
Those looking for a smooth ride, modern styling, and a bit more bass than the M500 will definitely want to give KEF's latest a try.
A version of this post first appeared on our "brother site" Digital Trends.
Editors' Recommendations