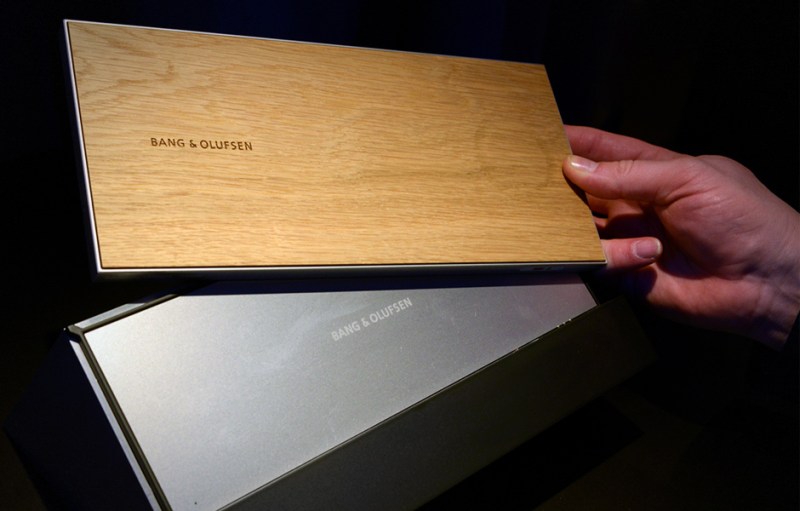 Bang & Olufsen used the CES 2015 stage to reveal the Beosound Moment, a unique wireless music streaming device unlike anything we've seen before. The streamer features a wooden touch panel — an industry first, according to B&O — and a unique interface that gathers any media on a local network (including an iTunes library) together with music streaming service, Deezer, and any of 70,000 available Internet radio stations, into a beautiful touchscreen interface.
As you'll see in our video, the Moment comes with its own platform, and can be flipped to use either the simple wooden touch interface, or the more familiar touchscreen. Be sure to check out the "mood music" feature, which intuits mood based on a color wheel, allowing for granular differentiation between sad, really sad, and extremely sad (or happy, angry, etc).
Bluetooth is also supported for streaming directly from devices, if desired. The system works on the WiSA wireless standard, so you'll either need to invest in a set of B&O's wireless speakers, or look to one of the other few WiSA-compliant speakers, including Klipsch's Reference Premiere Wireless lineup, in order to listen.
At $2700, the Moment comes at a premium price, but it clearly delivers a premium experience to match. To be sure, there's nothing else like it on the market. Would you expect anything less from Bang & Olufsen?