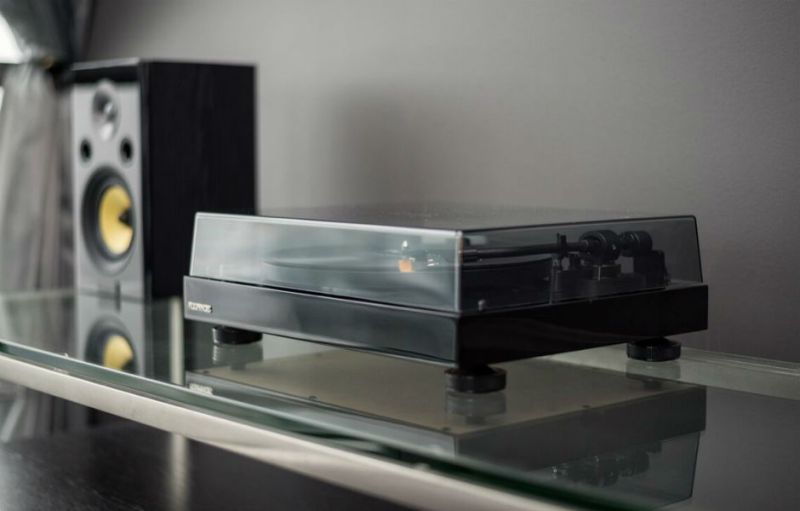 If you've heard the Fluance name before, chances are you associate it with speakers, and with good reason. While the company has offered variety in the types of speakers it produces, it has always stuck to that core offering, at least until now.
Vinyl is experiencing a massive resurgence right now, but so far, not many companies have jumped into the fray. Fluance, however, is seizing this opportunity and using it to move into uncharted territory. Today the company announced not one but two new Hi-Fi turntables, the RT80 and RT81.
Related: This cast iron turntable is 100 pounds of awesome
Both models are belt driven and offer playback of LP and EP sizes at 33 1/3 and 45 RPM. The turntables are constructed out of MDF wood, a material Fluance and others often use in speaker cabinets, and feature isolation feet and a die-cast aluminum platter, both of which help cut down on reverberation.
The RT80 is the more entry-level of the two models, featuring an Audio-Technica AT91 cartridge, and requiring just two grams of tracking force. The cabinet here is hollow, which makes for a lighter weight. Like the RT81, this model features a high-quality Texas Instruments pre-amp and gold-plated RCA jacks for the line outputs, as well as a ground terminal.
As the more advanced of the two models, the RT81 offers a fully-solid body cabinet, which adds a little weight, but also cuts down even further on reverberation. This model uses the AT95E cartridge from Audio-Technica, along with the same Texas Instruments pre-amp and gold-plated outputs.
As this is new territory for Fluance, the company has taken a move out of many a startup's playbook and looked to Kickstarter, both to provide funding for these new turntables and to gauge interest for them. The RT80 and RT81 are available to backers for $200 and $249 respectively, and various pledge levels will see Fluance throwing in its popular Fi50 Bluetooth speaker or HFS bookshelf speakers, depending on how much users want to back the project for.
For those who jump in right away, early-bird pricing is available, letting backers pre-order the RT80 and RT81 for $150 and $200, respectively. Both units are expected to be available by May. For more information, see Fluance's Kickstarter page for the RT80 and RT81.
A version of this article originally appeared on The Manual's "brother site," Digital Trends. 
Editors' Recommendations