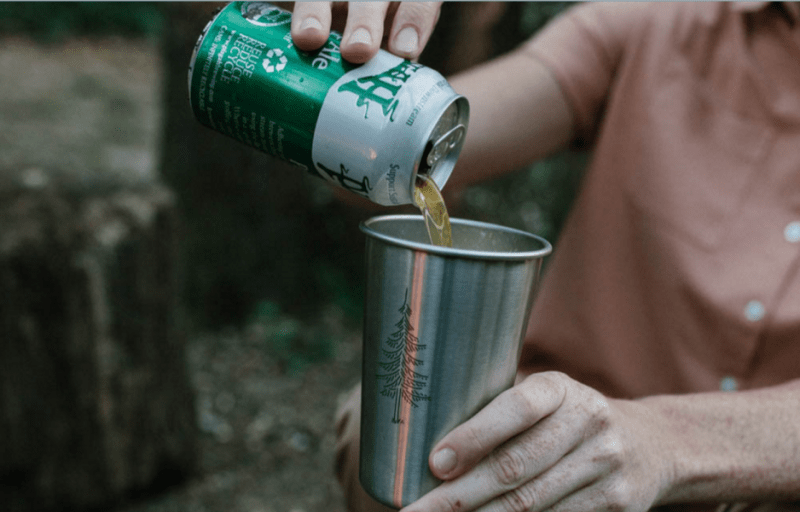 There ain't nothing wrong with making money. That said, there are times when the pursuit of dollar signs causes folks to lose sight of what really matters. Here at The Manual, we like to imagine a world in which companies think less about making money and more about making a difference. Fortunately, we don't have to imagine that hard: United By Blue and Klean Kanteen are two such companies, and they've recently teamed up to create a new line of pint cups and other high-quality stainless steel products.
United By Blue is an outstanding brand that sells everything from clothing to bags to cocktail accessories to axes (yes, the chopping kind). For every product they sell, United By Blue pledges to remove one pound of trash from oceans and waterways; in just six years, they've organized nearly 150 cleanups and removed more than 280,000 pounds of trash.
Related: The Explorers Axe from United By Blue
Klean Kanteen is another eco-friendly company. Spelling may not be their strong suit, but they make one hell of a water bottle. Their BPA-free, stainless steel water bottles help reduce the number of plastic water bottles in the world while keeping their customers healthy and hydrated. As a member of 1% for the planet since 2008, Klean Kanteen has made a commitment to donate at least 1% of their annual sales to environmental nonprofit organizations. Not annual profits, mind you, but 1% of annual sales.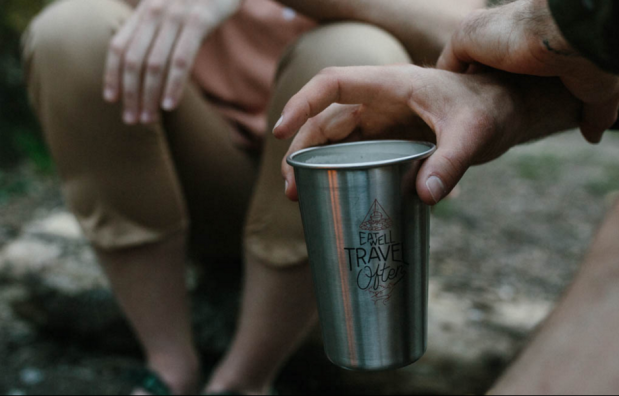 Both companies have a compulsive need to reduce trash, and both are certified B-Corporations — of which there are only about 1,700 on the planet. To make it into the B-Corp club, a business must satisfy a number of rigorous standards for transparency, how they treat their employees, and how they use resources.
This B-Corp duo isn't just selling stainless steel pint cups — they're also "getting their hands dirty," so to speak. The two teams went on a trash-cleaning adventure last month, and Klean Kanteen is donating 2500 of their exquisite stainless steel pint cups to United By Blue's 2016 cleanup volunteers. 
If you'd like to drink your next beer out of a handsome stainless steel cup, check out the United By Blue and Klean Kanteen collaboration. The BPA-free, dishwasher-safe, 100% stainless steel pint tumbler is available for sale online right now, and more items are set to hit stores in mid-July. Just imagine receiving a new vessel for your favorite beverages while helping make the world a slightly cleaner place.
UBB x Klean Kanteen Pint Tumblers –  $10
Editors' Recommendations