It's time for the Weekend Roundup, and we're here to catch you up on all of the latest happenings in the sports world. Big performances ruled the day in the NFL, one Chase driver misses out on a golden opportunity, another wild Saturday shakes up college football, and Kobe Bryant may be nearing the end of his career.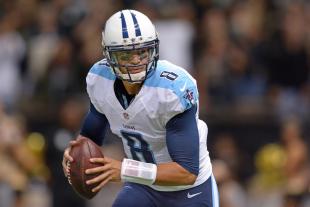 Individual Performances Rule Week 9 in the NFL: So much for being a rookie. Marcus Mariota played like a veteran against the New Orleans Saints on Sunday. Each and every week, the former Heisman winner looks more and more confident in his role as a starting quarterback in the National Football League. Mariota trounced the Saints' secondary for 371 yards through the air. He was 28 for 39 on his passes for 4 touchdowns and no interceptions. Mariota played a flawless game under center and led his Tennessee Titans to a 34-28 victory over New Orleans. DeAngelo Williams and Antonio Brown led the way for Pittsburgh in their 38-35 win over the Oakland Raiders at Heinz Field. The Raiders' defense couldn't find an answer for Williams' relentlessness on the ground. Williams ran for 170 yards on 27 carries to go along with two touchdowns. Oakland threw everything but the kitchen sink at Antonio Brown in hopes of slowing him down, but it was to no avail. Brown caught 17 passes for 284 yards in route to his career best day as a wideout. He has now eclipsed 1,000 yards receiving in just 9 games this year.
Johnson surges past Keselowski late to win at Texas: To say Brad Keselowski dominated the entire day at Texas would be an understatement. He led an astonishing 312 of the 334 laps. However, he wasn't the leader coming to the checkered flag. Jimmie Johnson battled with Keselowski on the last restart, and was able to complete the pass with 6 laps to go. He never looked back and drove to his 75th career Sprint Cup victory. Keselowski did everything right on Sunday. He knew going into the race it was a virtual must win after a chaotic weekend at Martinsville set him back in the points. A win would have locked him into the championship, but now Keselowski is left searching for answers after nearly a flawless race. With Jeff Gordon being the only contender locked into the finale for the title at Homestead, seven drivers head to Phoenix next weekend with everything on line. For Keselowski, it's likely win or go home.
Four Teams Fall from the Ranks of the Unbeaten: Week 10 in college football started with ten undefeated teams vying for a spot in the College Football Playoff. That number had dwindled to six by Saturday night. LSU, TCU, Michigan State, and Memphis all fell from grace this weekend. Some fell harder than others. Alabama rolled past LSU convincingly in Tuscaloosa, TCU was manhandled by undefeated Oklahoma State in Stillwater, Michigan State was upset on the road at lowly Nebraska, and Memphis was embarrassed at home by fellow American Conference foe, Navy. This past weekend separated the contenders from the pretenders. Many questioned the College Football Playoff committee's low rankings of TCU and Michigan State, but now the uproar has ceased. While LSU suffered what many would call a "good loss", they now need Alabama to lose one of their remaining games to have a shot at the SEC Championship against Florida. The playoff committee placed an emphasis on being conference champions as criteria for being in the top four, but now conference champions may be out of the question for the Tigers. It'll be interesting to see where the committee ranks Alabama and Oklahoma State this Tuesday, but we have a pretty good feeling Clemson will remain at the pinnacle. Our predicted top four are as follows: #1 Clemson, #2 Alabama, #3 Ohio State, #4 Notre Dame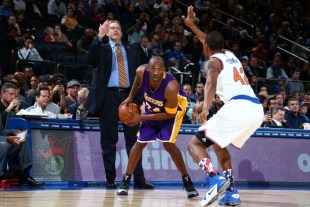 Kobe Bryant and the "R-Word": Kobe Bryant has graced basketball fans with his talents and unstoppable, fade-away jumpers since he made the leap from high school to the NBA in 1996. He has played every minute of every game in a Lakers uniform totaling a legendary 32,563 points throughout his storied career. The 5-time NBA champion has suffered multiple setbacks in the past few years, including last year's torn Achilles. This has led many to wonder whether this year will be his last. Bryant was asked about his recent struggles, and his response? "If you asked me today, this would be my last year. But you never know. We'll keep it open. Whatever happens, happens." That quote certainly reaffirms what many are thinking. He's in his 20th season as a Los Angeles Laker, and he intends on wearing a Lakers jersey until the day he calls it quits. "I'm a Laker for life. I'm not playing anywhere else, no matter what." Is he foreshadowing what may be the end to his illustrious career?
Check back with us every Monday for a recap of the weekend's biggest action in sports.
Image Credt: John David Mercer/USA Today Sports
Editors' Recommendations