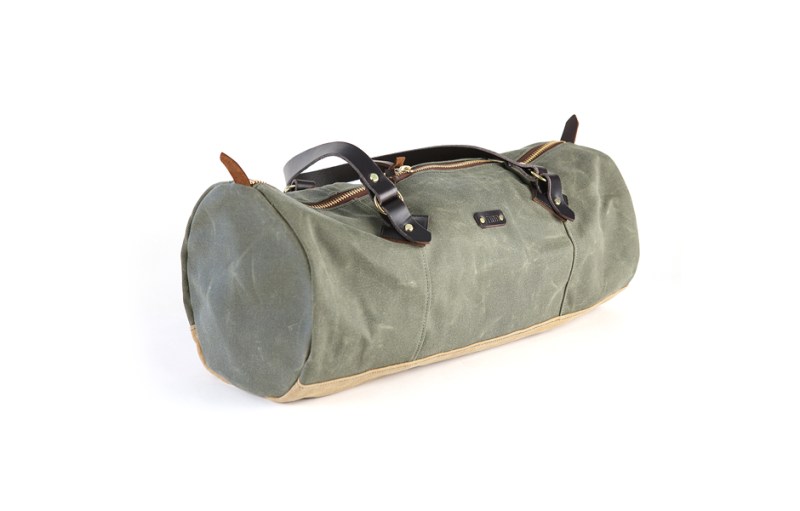 You might not be an avid-fly fisher, yet – but after checking out the products at Finn Utility – you'll start contemplating why you never picked up such a hobby. Finn Utility is dedicated to respecting the tradition of fly-fishing, using high quality materials and hand-making their products in the good ol' U.S. of A.
Across the line, you'll find fly-fishing goods created using the best waxed canvases, leathers, and brass . They have everything from reel holders and fly wallets to duffel bags. The company is dedicated to respecting the traditional aesthetic, but with modern conveniences. Classic, durable and useful products that will last a lifetime – like the Finn Utility Four Reel Case. It's a case for your reels (obviously), but check out the lining. It's lined in shearling for extra protection.
The Streamer Wallet is another twist on what would otherwise be a mundane item – an alternative to the plastic cases usually found on the market – this case is made from 18oz waxed twill canvas, a leather closure, also lined in sheepskin. There was some serious thought that went into this case – if dropped in the water, it floats and will dry in the sun.
And here is something that even the non-fisherman will enjoy – the Huntington Duffel – constructed from durable 18oz. waxed twill canvas and lined with tight weave cotton. Finn Utility even coats the bottom of the bag with a special oil for waterproofing and stain resistance. So whether you're on a boat or looking for a rugged bag for that long weekend, they've got you covered.
Check out the full line of products at Finn Utility's website.