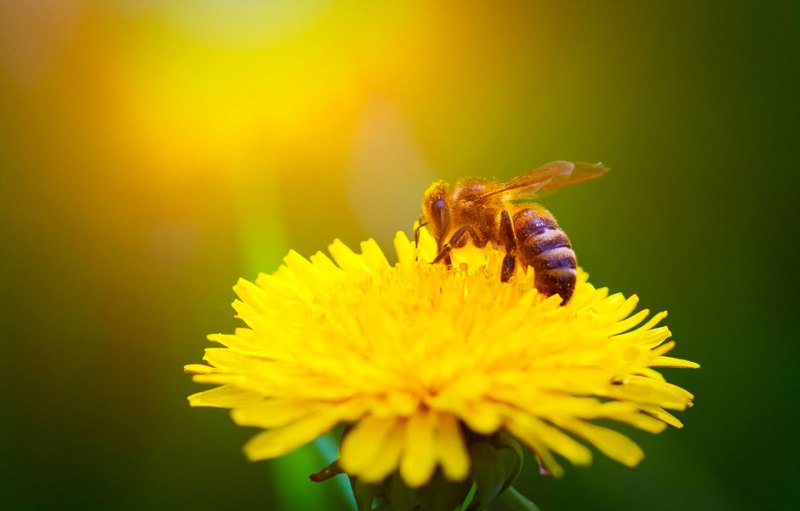 Honey is one of the greatest, underappreciated resources on the planet. It's natural and delicious, yet it's slowly becoming harder to come by. According to a nationwide survey, more than 40 percent of honeybee hives died between April 2014 and April 2015. The precise cause of this die-off is tricky to pin down; still, researchers suspect a combination of mites, Colony Collapse Disorder (CCD), and commercial pesticides.
To help honeybees –and honey – make a comeback, Hives for Humanity is encouraging more people to take up urban beekeeping. The Vancouver-based non-profit organization, created in 2012, offers beekeeping workshops and other resources for budding apiculturists (fancy word for beekeeper).
The bees aren't the only ones to benefit from Hives for Humanity's efforts. In fact, their main goal is to use beekeeping as a means of promoting therapeutic mentorship and non-destructive activities in Vancouver's traditionally crime-ridden Downtown Eastside neighborhood.
Hives for Humanity is firmly rooted in Vancouver at the moment, but they're doing some wonderful, positive things that the rest of us should think about; like the honeybees they keep, Hives for Humanity is building a community. Maybe urban beekeeping won't make us all join hands in harmony, but shoot, it couldn't hurt, right?
Related: Sweeten the Deal with Savannah Bee's Honey
In a world of climate change, honeybee die-offs, and myriad other problems facing the natural world, it's refreshing to see folks blur the line a bit between natural and urban environments. Urban beekeeping can help increase bee populations, encourage them to pollinate trees and plants throughout our cities; and of course, increase the amount of sweet, delicious honey in the world.
If you happen to be in the Vancouver, B.C. area, you can purchase Hives for Humanity candles, salves, balms, tinctures, and honey at local stores. If you like their pluck, you can also swing by the Hastings Urban Farm for beekeeping workshops or team-building exercises. The rest of us can just look up our local bee clubs and go from there.
Visit Hives for Humanity's donate page to help support their cause.
Editors' Recommendations