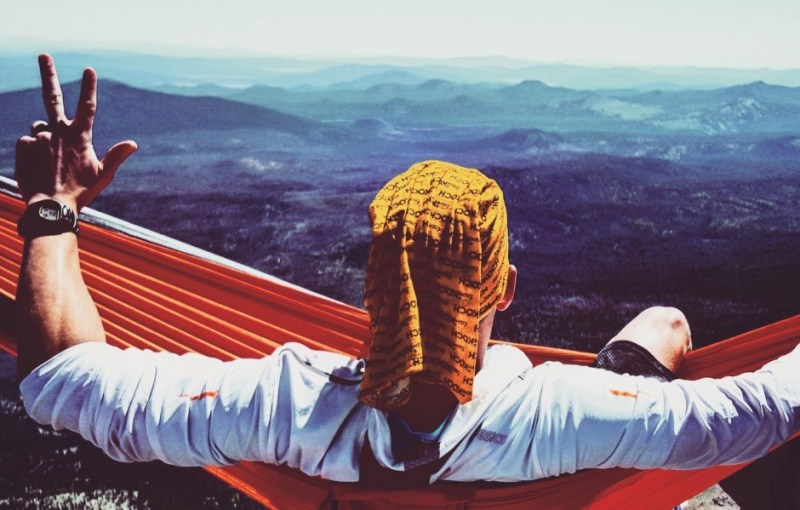 By and large, the wilderness is a relaxing place. Sure, there are plenty of things that can kill you — but no more than you'll find in the average city. Most of the time, the sounds of birds, streams, and rustling leaves can help even the most tightly wound city slickers relax — especially if said slickers kick back in comfy hammocks.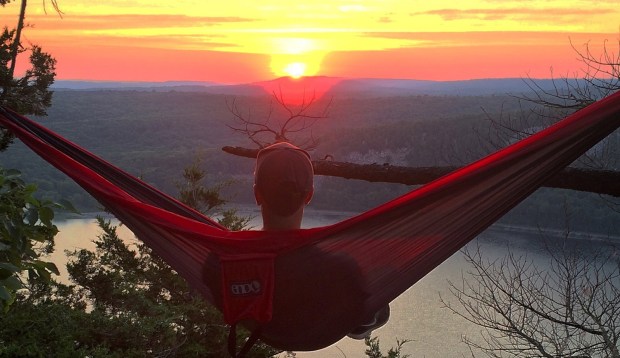 Eagles Nest Outfitters (ENO) — which has been making and selling hammocks in the American Southeast since 1999 — has released special edition hammocks that aren't just comfortable, but also helpful to the environment.
ENO allows you to donate to a worthy wilderness cause via your special edition hammock purchase. If you drop $70 on their ATC Hammock, ENO will give $10 to the Appalachian Trail Conservancy, which is committed to preserving and protecting the hallowed trail spanning the eponymous East Coast mountain range. If you purchase the PCTA Hammock, $10 will go to the Pacific Crest Trail Association, which performs a similar preservation role for the West Coast's Pacific Crest Trail.
Related: Get The Gear: Outdoor Retailer Summer 2015
If you are indifferent to the PCT and AT, you can give $10 to the Leave No Trace Center for Outdoor Ethics by purchasing the LNT Hammock. In addition to being a rallying cry for conscientious wilderness explorers, Leave No Trace is a non-profit organization dedicated to educating the public on how to enjoy the environment responsibly.
Purchasing a special edition hammock from ENO is, of course, a great way to treat yourself, too. These durable and sophisticated hammocks, boast breathable nylon, heavy duty triple-stitched seams, and aluminum wiregate carabiners. Though these hammocks can accommodate up to 400 lbs, the hammocks themselves only weigh 19 oz. They also fold up nicely into handy, attached stuff sacks, making them perfect for space and weight-conscious backpackers.
This is the ultimate Feel Good Friday product. The wholesome feeling of reclining in one of these hammocks is compounded by the knowledge that a portion of your purchase will go on to protect America's beloved outdoor spaces. If you're looking to wrap up the summer on a real feel-good note, we suggest hopping into one of these relaxing mamma jammas.
Visit ENO's website to check out their special edition hammocks, available for $70.
Editors' Recommendations