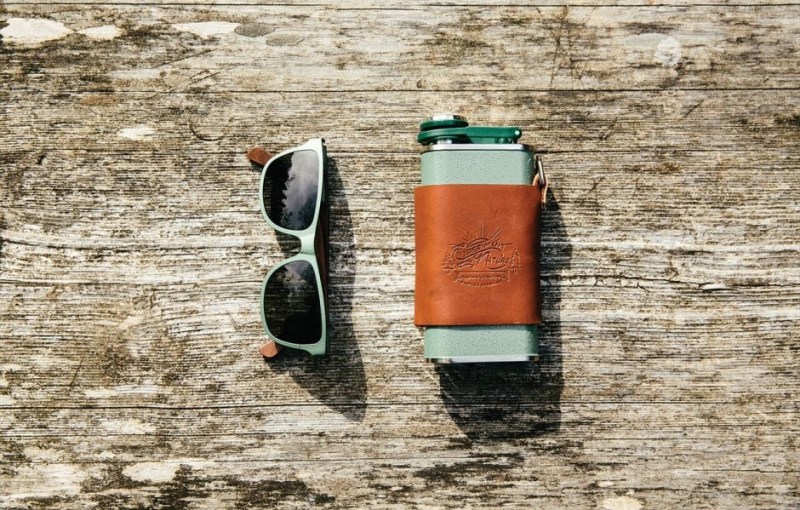 At The Manual, we like to think of adventure as any physical or mental undertaking that broadens your proverbial horizons and enhances your quality of life. Using that definition, we suppose that the Shwood x Stanley Adventure Pack qualifies as necessary adventure gear.
Shwood, a Portland-based sunglasses company, and Stanley, the legendary flask-maker, have teamed up to create the Shwood x Stanley Adventure Pack, which consists of — you guessed it — a pair of sunglasses and a flask.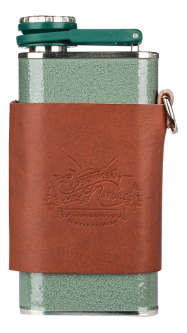 Stanley has been making high-quality beverage containers for over 100 years. Their insulated "vacuum bottles" have been through a lot in that time — including use in B-52 bombers during World War II. Their classic flasks have also endured more than their fair share of adventures, and you can bet that your Stanley flask will perform admirably no matter where you take it, or it takes you (depending on how much booze you put in there).
The particular flask that makes up one half of the Adventure Pack is the Classic 8 oz hammertone model. It comes wrapped in a handsome leather pouch with an exquisite "Experiment with Nature" insignia etched into it. Flasks and sunglasses are available in navy and green.
Related: Summer Hot Spots: Where to Head to on Vacation This Year
When purchasing your Adventure Pack, you can choose between two Shwood frames: the Canby and the Francis. The Canby gently curves into the popular wayfarer shape,

 while the Francis frames rock a more rounded shape and keyhole bridge. Both pairs of sunglasses have the same hammertone texture that adorns the Stanley flasks, plus handsome wood tips on the titanium arms.
You might say that life is one long adventure, filled with unpredictable turns and circumstances. Wherever you roam, the Adventure Pack will protect you from glare and sobriety.
Editors' Recommendations